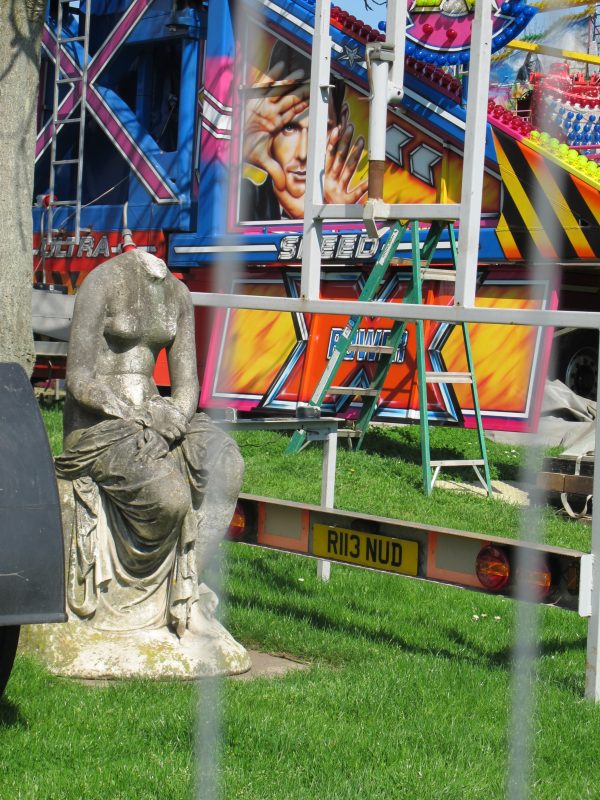 Psyche Abandoned is a 17 minute film, written, filmed and edited by Jane Thorburn and narrated by Juliet Stevenson.
The screening is for an audience of local people and groups interested in the history and architecture of The Crystal Palace and its sculptures.
The film tells the story of how a moment in the life of a young woman called Psyche was captured in marble and travelled through time and space to sit in the same park overlooking South London for the last 170 years while world wars, fires, explosions, royalty, music events, funfairs and circuses have rushed past her in endless succession.
The narrative combines timelines to make historical and fictional links with Queen Victoria, a homicidal circus Elephant, the moment Psyche was abandoned by her lover and the great fire of Crystal Palace in 1936.