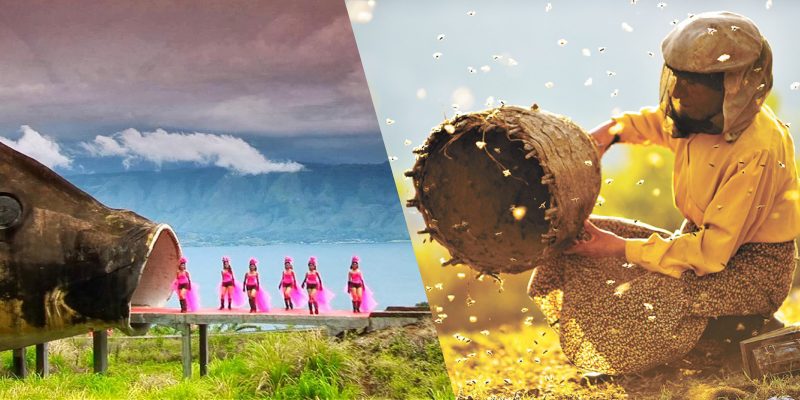 A rare opportunity to join three internationally acclaimed filmmakers, Tamara Kotevska and Ljubomir Stefanov (HONEYLAND) and Joshua Oppenheimer (THE ACT OF KILLING; THE LOOK OF SILENCE), as they discuss their approaches to staging and mise-en-scene in non-fiction film. HONEYLAND (2019), which won two Oscar nominations and three Sundance awards, was shot over three years in the north Macedonian mountains, and built up an intimate relationship with an elderly woman who used ancient beekeeping traditions to cultivate honey. The film chronicles the tensions that follow the arrival of new neighbours who ignore her wisdom and advice.
This is the second in the series of talks hosted by the Documentary of the Imagination research project at CREAM, University of Westminster, and follows on from July's dialogue between Kirsten Johnson and Joshua Oppenheimer. The project is led by CREAM Professors Joshua Oppenheimer and Rosie Thomas and is funded by the AHRC. This event is co-hosted with Bertha DocHouse.
The event is free but registration required. Please register on Eventbrite.
The link to the event will be sent out after 12pm on 14th September.