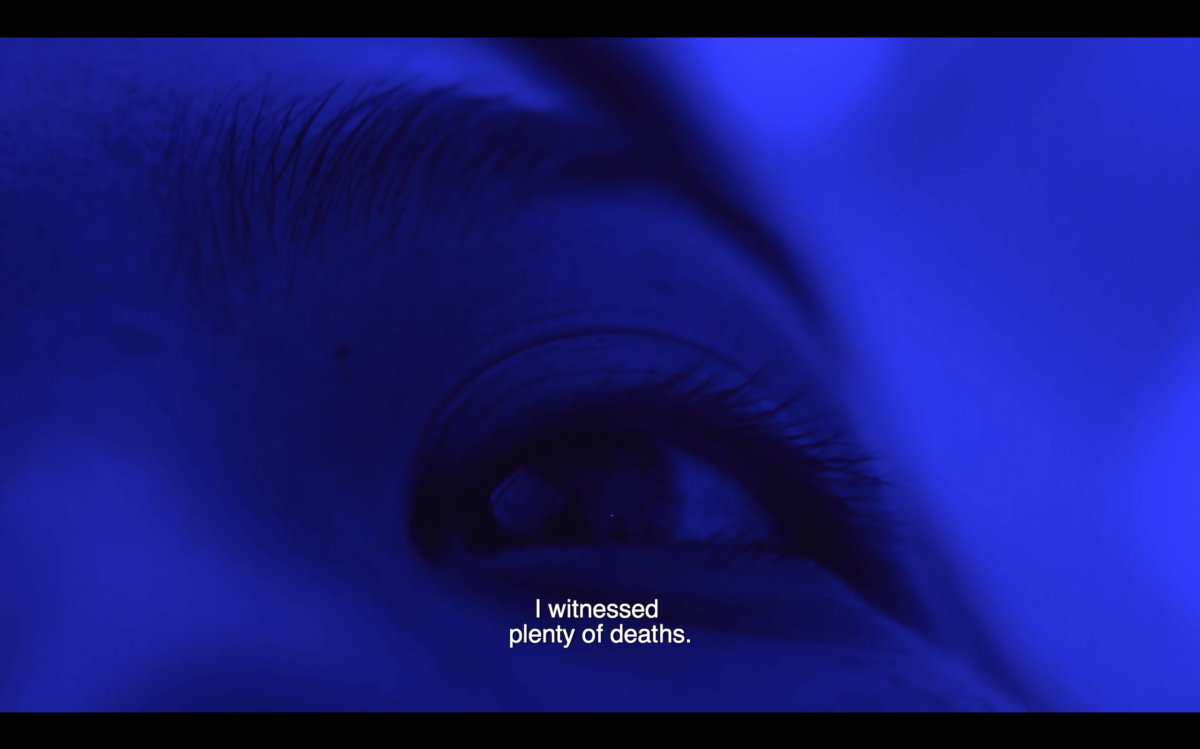 CREAM is delighted to invite you to our 2023 Summer Social at Regent Street Cinema, Tuesday 11th July, 3-10pm.
We will be showcasing a range of exciting artistic and curatorial research projects by CREAM members whose works address key contemporary themes including colonial legacies, futures, feminisms, epistemic justice, intergenerational and interspecies relations. Our Summer Social combines conversations on cutting-edge research projects with screenings of acclaimed artists' moving image works by CREAM academics, PhD researchers, and alumni, with plenty of time to socialise in the bar.
The afternoon features two conversations highlighting CREAM researchers' projects intersecting contemporary art, moving image, and curation. Screen arts theorist Dr Mariana Cunha will be in conversation with visual culture theorist Dr Ozlem Koksal on the exhibition We Live Like Trees Inside the Footsteps of Our Ancestors, exploring forms of ecological thinking in contemporary Latin American art, co-curated by Dr Cunha. Celebrating CREAM's longstanding commitment to artists' moving image practice, and its close relationship with curatorial experimentation, Dr Michael Mazière and Dr Lucy Reynolds will be in conversation on their landmark artists' moving image curatorial projects.
In the evening our moving image curatorial platform CREAM Screens returns to Regent Street Cinema with two programmes of artists' moving image works by CREAM researchers. Recall features works exploring colonial legacies and possibilities of habitable futures by award-winning CREAM artist-researchers Uriel Orlow and Shezad Dawood, and PhD researchers Hope Strickland, Thuy-Han Nguyen-Chi, and Ukrit Sa-nguanhai. Dreams Restaged highlights feminist practices intertwined with performative agency, featuring works by CREAM artist-researcher Sarah Pucill, and alumni Barby Asante and the late Diann Bauer.
The CREAM 2023 Summer Social is kindly supported by the Vice-Chancellor's Research Events Series.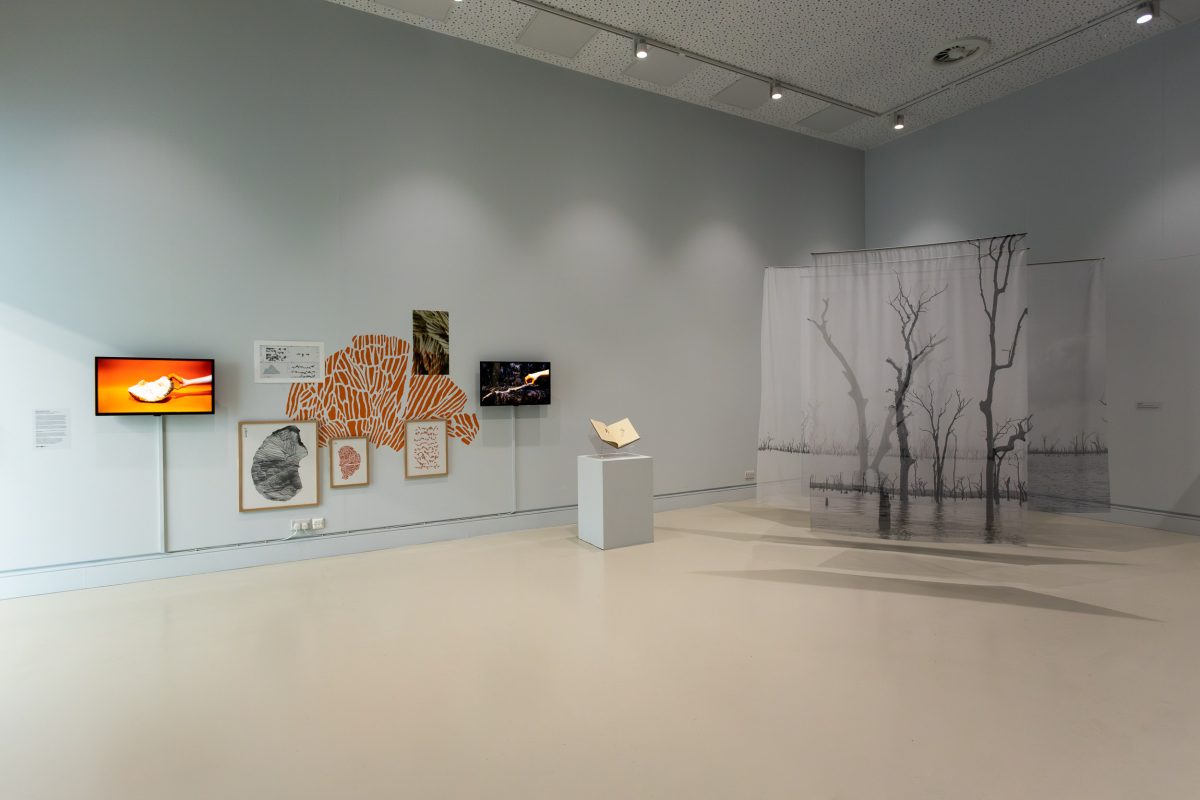 Programme Schedule
Regent Street Cinema, 11 July
3-4pm
Conversation: We Live Like Trees Inside the Footsteps of Our Ancestors. A conversation between Dr Mariana Cunha and Dr Ozlem Koksal on the exhibition co-curated by Dr Cunha.
4.30-5.30pm
Conversation: Curating Artists' Moving Image. Dr Michael Mazière and Dr Lucy Reynolds will be in conversation about their curatorial works, which significantly address themes such as feminism, exhibition space as platform, and experimentations in curating artists' moving image.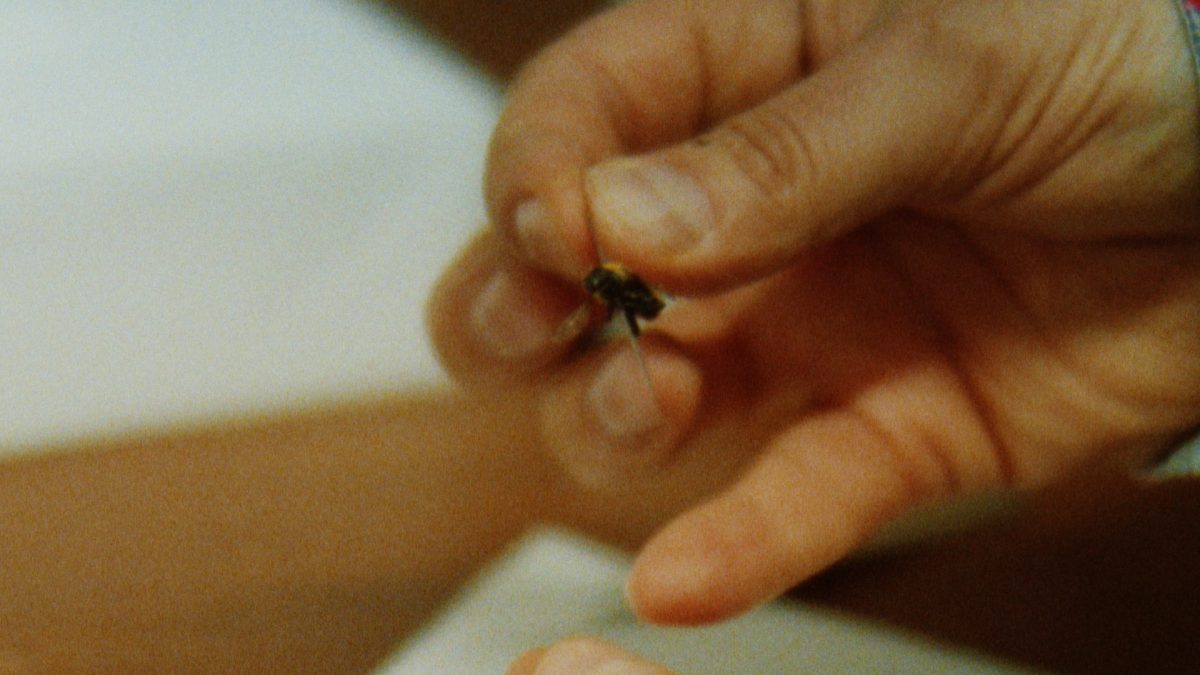 6-8pm
Screening Programme: Recall
Moving image works by CREAM artist-researchers exploring colonial legacies and recalling other futures.
I'll Be Back! (Hope Strickland, 2022, 11 minutes)
In 1758, the rebel maroon Francois Mackandal was burned alive for his insurrection and his radical powers of metamorphosis. Strickland incorporates this story into her work, filmed in archives and museums across the UK. I'll Be Back! explores objects of colonial violence, such as a book containing a diagram of a slave ship, and a collection of insects gathered in Sierra Leone by a colonial topographer.
Imbizo Ka Mafavuke | Mafavuke's Tribunal (Uriel Orlow, 2018, 28 minutes)
Imbizo Ka Mafavuke (Mafavuke's Tribunal) is an experimental documentary set at the edge of a nature reserve in Johannesburg. Orlow's film shows the preparations for a people's tribunal where traditional healers, activists and lawyers come together to discuss indigenous knowledge and raise questions about intellectual copyright protection of indigenous knowledge. The film asks who benefits when plants become pharmaceuticals. Ghosts of colonial explorers, botanists and judges observe the proceedings.
Trip After (Ukrit Sa-nguanhai, 2022, 10 minutes)
During the Cold War, mobile film units sponsored by the US Information Service travelled throughout Northeast Thailand showing anti-communist propaganda films. Trip After draws on an archive of field reports written by US officials who travelled with the film units. Ukrit's experimental travelogue revisits a village which had been used as the location for shooting a US-funded propaganda film, re-enacting a screening of that film in that very place.
The In/Extinguishable Fire (Thuy-Han Nguyen-Chi, 2019, 23:30 minutes)
A father and daughter explore their relationship and recount fragmented microhistories of the Cold War period in Germany—birthplace of the daughter—and Vietnam—birthplace of the father. Thuy-Han Nguyen-Chi's film is inspired by her conversations with an essayist, activist, and philosopher about his experiences of Vietnam's past and present. Nguyen-Chi recalls: "We walked in silence for a long time until we stopped to observe the movements of the dark waves. After a while, he said something like, "Whenever I look at the ocean, I think of all the corpses lying on the ocean bed. I was not brave enough to flee this country. They died and I survived.""
Shezad Dawood, Leviathan Cycle Episode 8: Cris, Sandra, Papa & Yasmine (2023, 17:33 minutes)
Set in the Brazilian Atlantic Forest – one of the most ecologically diverse and threatened biomes on earth – Episode 8 blends indigenous cosmology with fictional narrative and animation. The film charts a journey along the age-old Guarani path that links the forest to the sea. Shezad Dawood's epic film series, Leviathan Cycle, considers urgent issues of our time such as climate change. Episode 8 was developed remotely in collaboration with Guarani scriptwriters, directors and activists Carlos Papá, Cristine Takuá, Sandra Benites, and Brazilian artist and researcher Anita Ekman. The film expands the horizon of collective filmmaking through an intimate yet remote model of co-authorship.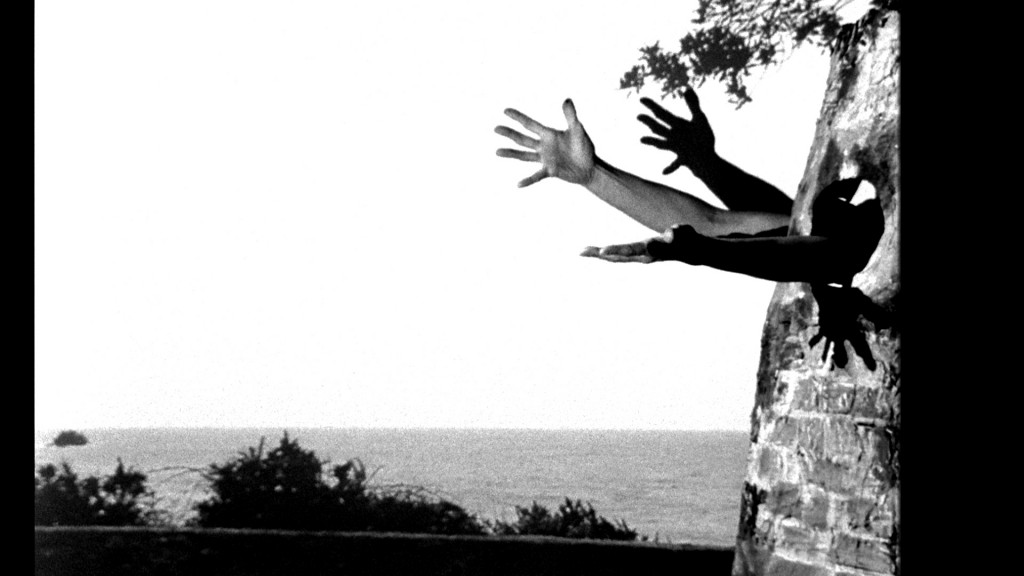 8.30-10pm
Screening Programme: Dreams Restaged
CREAM artists-researchers' works intertwining feminist practices with performative gestures.
The Queen and the Black Eyed Squint: The Dream (Barby Asante, 2021)
Barby Asante plays The Queen in her trilogy The Queen and the Black Eyed Squint. She created her character from two Ghanaian figures: Monica Amekoafia, crowned Miss Ghana in 1957 and awarded a visit to London, and Sissie, a fictional character in acclaimed Ghanaian writer Ama Ata Aidoo's novel Our Sister Killjoy. In the third part of this trilogy, The Dream, The Queen experiences a dream where she meets and dances with President Kwame Nkrumah, the first Prime Minister and President of Ghana.
Prologue: Politics as Palliative Care of the Species (Diann Bauer, 2019, 11 minutes)
"As we witness the incoming deluge of the climate crisis, how can we mourn at the scale of a species? For a species? On the scale of the planet? What is the duration of mourning at that scale?"
Scenes from a Coastal City (Diann Bauer and A.S.T. 2017, 4:40 minutes)
Alliance of the Southern Triangle (A.S.T) is an initiative exploring how artistic and cultural possibilities can be reimagined in the context of climate change. The project is committed to the idea that urban developmental trajectories can be altered through the adaptation of the networks that shape it. Paired with creative rethinking of what a city can be, A.S.T. uses the expansive space of contemporary art to function as a platform to conceive of latent futures.
The Impossible Realised in a Magic Mirror: Clips from Magic Mirror (Sarah Pucill, 2013-23, 15 minutes)
Sarah Pucill introduces her recent reworking of Magic Mirror, her 2013 film exploring the photographs of Claude Cahun, through clips and stills. Taking its title from Cahun's words, Pucill's film restages the black and white photographs of the French surrealist, along with selected extracts from her book Aveux non Avenus (Confessions Denied 1930).
Garden Self Portraits (Sarah Pucill, 2019, 7 minutes)
Made as part of an installation at Ottawa Art Gallery, the film includes clips from Sarah Pucill's earlier film Confessions to the Mirror (2016).
The CREAM 2023 Summer Social follows from the CREAM PhD Symposium, which takes place on Mon 10 July (10.30am – 4.30pm) and the morning of 11 July (10.30 – 12pm) at University of Westminster, Fyvie Hall, Regent Campus.
Attendance is free and open to all. Please RSVP here.