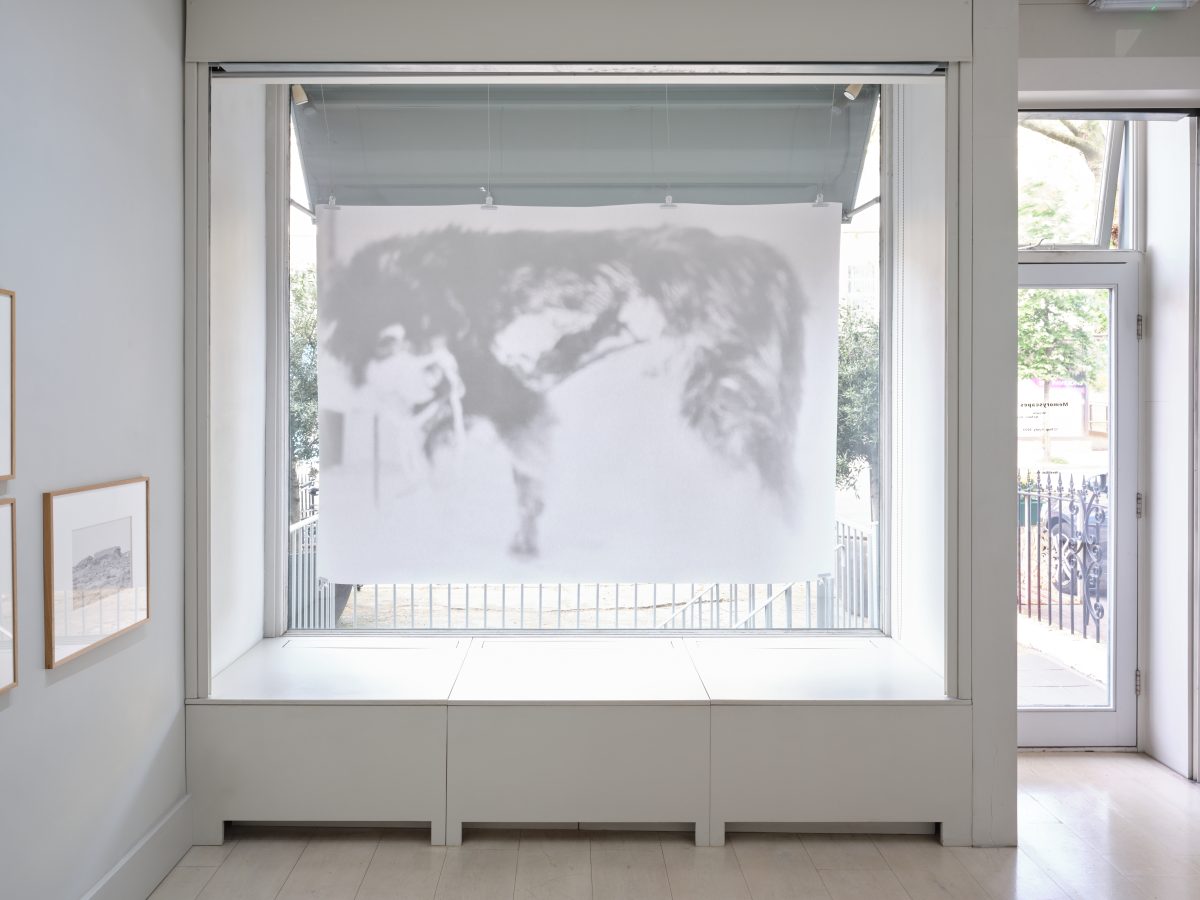 On 12th May 2023, Memoryscapes, an exhibition of the German photographer, Ursula Schulz-Dornburg, opened at the Large Glass gallery in London. The exhibition was realised in collaboration with and curated by CREAM PhD researcher Lucy Rogers, as part of her Techne (AHRC) supported research focusing on Schulz-Dornburg's archive. Drawing from Rogers' research, the exhibition takes as its starting point the idea of Schulz-Dornburg's archive as part of a conceptual practice which allows her images to shift back and forth across time, reflecting the changing course of human history. Here, Rogers introduces the exhibition's curatorial framing and exhibition making process.
Born in Berlin in 1938, Ursula Schulz-Dornburg is known for her conceptual series of (mostly) black-and-white photographs of architecture. Since the 1970s, she has traveled to places of transit and border sites, areas where multiple layers of history intersect. Her photographs, often taken in the months, weeks or years before 'pivotal events', now form important records of places which have since been destroyed. Throughout my research, I consider Schulz-Dornburg's archive as a mass of material which cannot be easily understood through a simple chronology of events, whereby her exhibitions and publications become a method for thinking through the archive, bringing together new and familiar works into new constellations and sequences.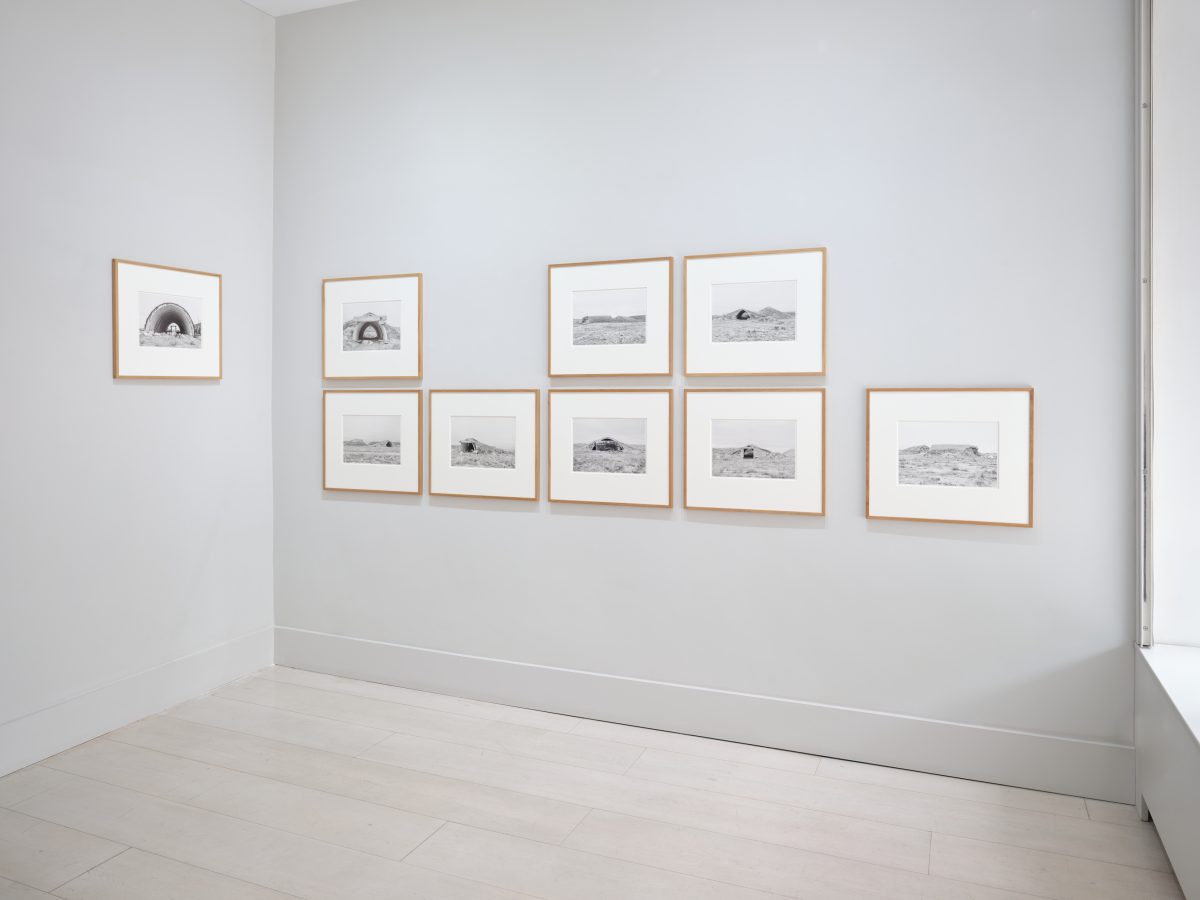 The exhibition Memoryscapes explores the Cold War as one of multiple overarching narratives and timescales which come together and intersect throughout Schulz-Dornburg's work and reflects on how Schulz-Dornburg's photographs – taken in a particular moment in time – now resonate with new meanings, found in the echoes of the past it appears in the present.
In 2012, Ursula Schulz-Dornburg travelled to north-eastern Kazakhstan to photograph the remains of the Soviet Union's largest nuclear weapons programme. Located in a vast area south-west of the city of Kurchatov, Opytnoe Pole was once a top-secret open-air laboratory, used to measure and record the devastating effects of nuclear weapons. Taken almost twenty years after the closure of the facility, Schulz-Dornburg's photographs portray a desolate landscape, devoid of life and still suffering the effects of radiation. […] Despite this, the site appears caught in a state of suspension. Abandoned aircraft hangars and missile bunkers, once used to protect and store nuclear bombs, stand idle nearby. It is a landscape still laden with the artefacts of an architecture built to be destroyed.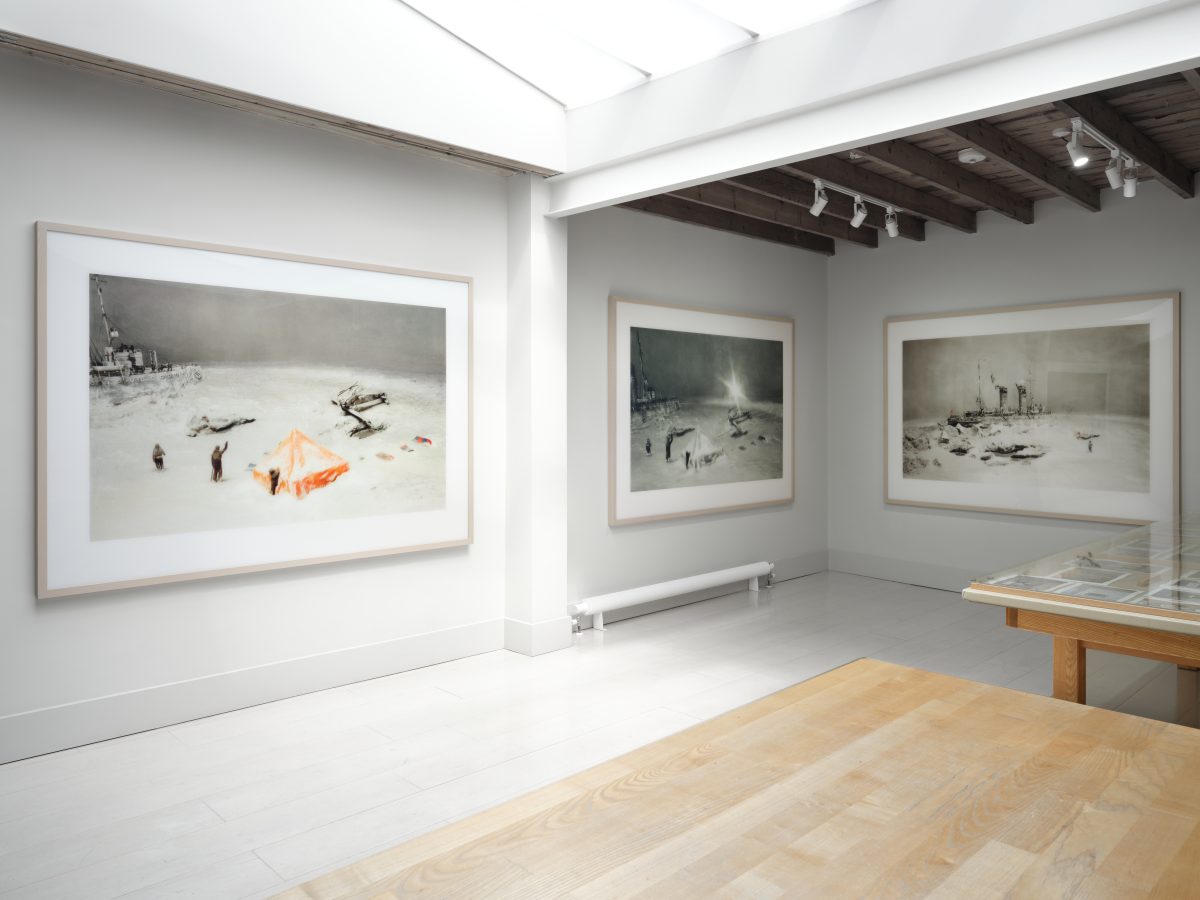 The exhibition also presents lesser-known works from Schulz-Dornburg's Memoryscapes, St Peterburg (2000) a series of large format colour photographic prints taken of dioramas, carefully constructed scenes taken from the history of polar exploration. These images were taken in 2000, during Schulz-Dornburg's visit to the Russian State Museum of the Arctic and Antarctic in St Petersburg. Housed inside a former church, the museum first opened during the boom in Soviet Arctic exploration in the 1930s. Like the space and arms race which followed, the polar regions were subject to fierce rivalry and competition in the rush to colonise and exploit their valuable natural resources. The USSR led the way in the development of new aircraft and icebreaker ships designed to withstand the challenging Arctic conditions. The scenes photographed by Schulz-Dornburg depict the USSR's technological prowess through their involvement in 'heroic' rescue missions, feeding into a nationalistic narrative. Yet ships like the one seen in these photographs were used to transport prisoners, many of whom suffered or lost their lives in uninhabitable conditions.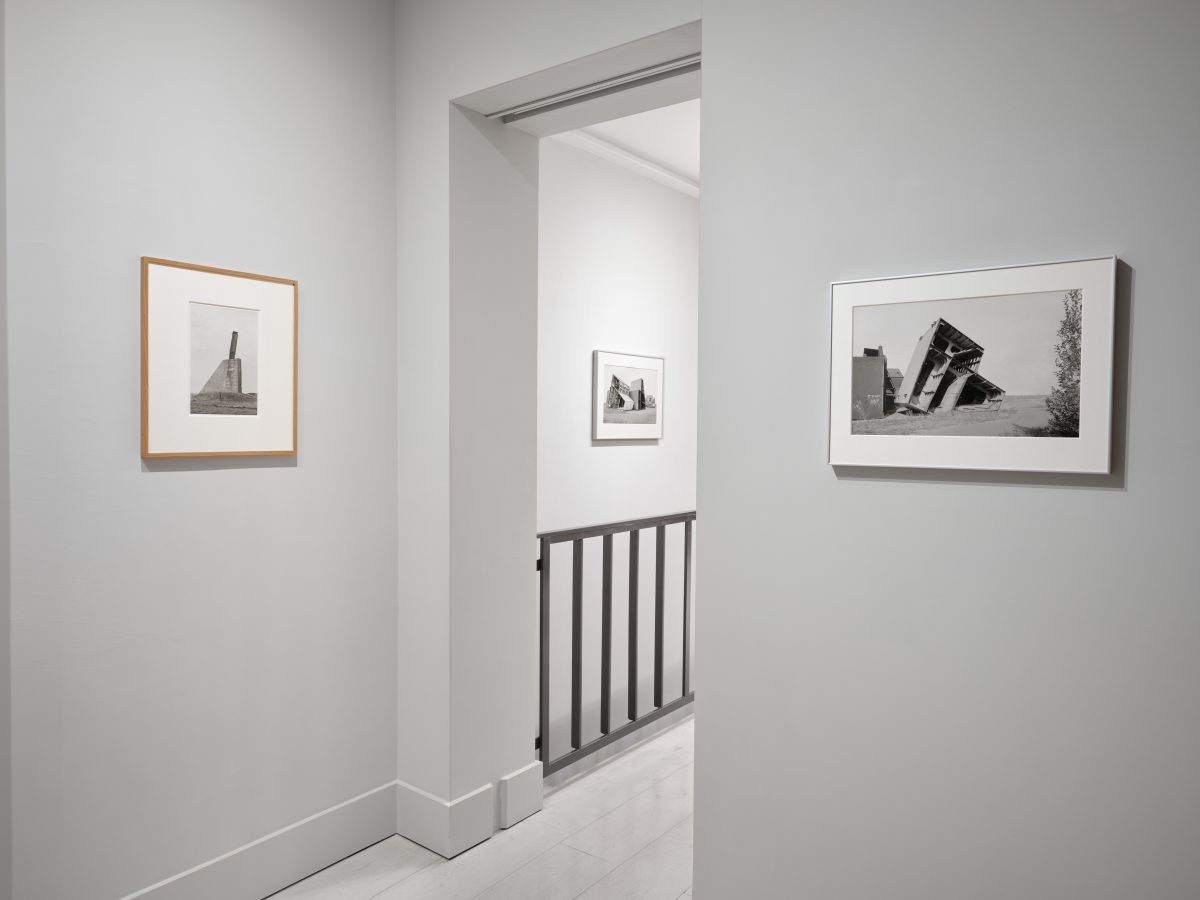 In preparation for the exhibition, I worked closely with Ursula Schulz-Dornburg and gallerist Charlotte Schepke. One of my interests in Schulz-Dornburg's practice, is how she tailors the installation of her work specifically for an exhibition space. Communicating the layout of the Large Glass initially proved a challenge – it is a beautiful space, rich in complex architectural features – and to convey the size and scale of the gallery, it was necessary to build a three-dimensional architectural model, which was then transported from London to Schulz-Dornburg's home in Düsseldorf. One of the outcomes of this way of working, was the possibility to commission a special print of Schulz-Dornburg's 'Dog' to hang inside the gallery's large front window; printed especially, the image can be seen from inside the gallery and from the street.
Memoryscapes is included in Art Forum's 'Must See Shows' list: the editors' selection of essential shows worldwide. Ursula Schulz-Dornburg's photograph, Kronstadt (2002), presented as part of the exhibition, is featured in the Financial Times Magazine (24/06), accompanied by a text by Picture Editor Josh Lustig.
Ursula Schulz-Dornburg (born 1938 in Berlin, Germany), lives in Düsseldorf. She studied at the Institute für Bildjournalismus in Munich from 1959-1961. In 2016, Schulz-Dornburg received the AIMIA/AGO Photography Prize from the Art Gallery of Ontario and won the Catalogue of the Year award at the Paris Photo–Aperture Foundation PhotoBook Awards for The Land In Between in 2018.
Her work has been exhibited at MEP, Paris, FR (2019/20); British Museum, London, UK (2018); Städel Museum, Frankfurt am Main, DE (2018); Tate Modern, London, UK (2013 and 2014); Museum Ludwig, Cologne, DE (2006) and features in the collections of the Museum für Fotografie, Berlin; The Art Institute of Chicago; Tate, London; J. Paul Getty Museum, Los Angeles; Pinakothek der Moderne, Munich; NY Public Library, New York; Bibliothèque nationale de France, Paris; National Gallery of Art, Washington D. C..
Lucy Rogers is a writer, artist and researcher. Since 2019, she is a PhD candidate with CREAM at the University of Westminster. Her research focuses on the archive of Ursula Schulz-Dornburg and is supported by a Techne (AHRC) doctoral studentship.
---
Ursula Schulz-Dornburg: Memoryscapes is open at the Large Glass from Wednesday – Saturday, 11am–6pm, until Saturday 1st July. Lucy Rogers' short essay, In a Landscape of Future Memory (2023) is available at the exhibition and by request.