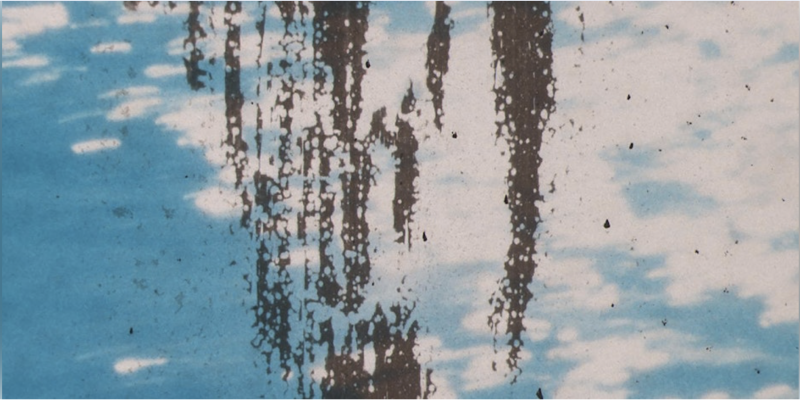 Ancestry, Exhaustion and Environmental Destruction with Mojisola Adebayo and Mariana Cunha.
The FTT Research Seminar Series is hosted by the University of Reading and puts research from scholars in Film, Theatre and Television into dialogue. This celebrates the exciting intersection of these fields within our department and seeks to support collaboration and conversation across Film, Theatre, and Television. Each invited talk is around 25-30 minutes long and is followed by a participatory Q&A discussion. This seminar will be held online only.
Mariana Cunha, Lecturer in Screen Studies (University of Westminster), will be presenting her recent research 'Exhaustion and Healing: Re-enchantment in Latin American Films'.
This presentation takes the notion of exhaustion (Deleuze, 1995) as a starting point to examine the ways in which a group of recent films from Latin America engage with the impacts of environmental destruction and the genocide of indigenous communities. The films I discuss address the afterlives of violence, extractivism, and colonialism through the fabulation of exhausted and diseased bodies and scarred landscapes. Nevertheless, beyond resorting to a mode of representation – fictional or documentary – whereby ecological and ethnic catastrophes are emphasised and denounced, I argue that these contemporary filmmaking practices offer new forms of storytelling. I will discuss the extent to which films such as Eami (Paz Encina, Paraguay, 2022), The Fever (A Febre, Maya Da-rin, Brazil, 2019), Black Lagoon (Laguna Negra, Felipe Esparza Peréz, Peru, 2019), and Tomorrow is a Water Palace (El mañana es un palacio de agua, Juanita Onzaga, Colombia) address the exhaustion of bodies and spaces by shifting epistemological paradigms. Through creatively reworking cosmologies and cosmovision of Amerindian thought, these films fabulate new forms of radical coexistence among humans, nonhumans, spirits, natural elements, and other agencies, which present new forms of re-enchanting the world (Simas and Rufino, 2020). Indeed, following Simas and Rufino, I argue that these narratives of re-enchantment are acts of resistance and anticolonial fabulation. Finally, I examine the formal elements of these films as ethnofictions, whereby storytelling constitutes a process of ethnographic co-creation, ritualisation, and preservation of ancestrality.
Tickets are available on Eventbrite.