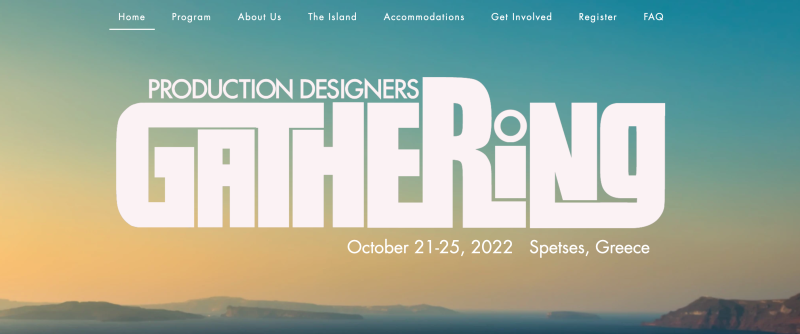 Jane Barnwell has been invited to the Production Designers Gathering to discuss her latest book, Production Design & the Cinematic Home (Palgrave, 2022) which explores the significance of the design of the home in film and television. The book employs a methodology Barnwell has pioneered for the analysis of production design helping make visible the art and craft behind the creation of film worlds.
Production designers from around the world are getting together for the first time to exchange ideas, discuss techniques, share stories and strengthen bonds. The event seeks to strengthen the production design community and forge new communities including the production design educators network.
Participants include, KK Barrett (Maire Antoinette, Her), Nathan Crowley (Dunkirk, Interstellar), Jack Fisk (There Will Be Blood, Days of Heaven), Beth Mickle (The Suicide Squad, Drive), Grant Major (Lord of The Rings), Anne Seibel (Midnight in Paris), Wynn Thomas (Malcolm X, Do the Right Thing) David and Sandy Wasco (La La Land, Pulp Ficktion), Kristi Zea (Goodfellas, The Silence of the Lambs), Inbal Weinberg (The Lost Daughter, Suspiria).