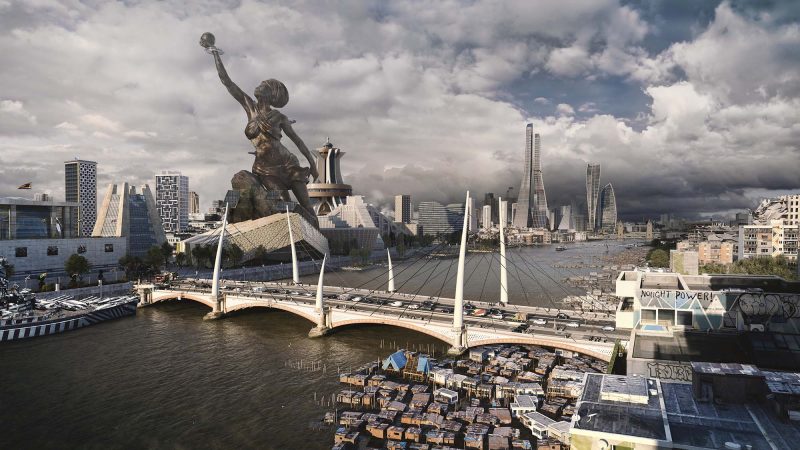 Exploring Representations of London on Television
A CREAM, University of Westminster conference, in collaboration with the University of Brighton
July 28th and 29th 2022, Fyvie Hall, 309 Regent St., London W1B 2HT
Organisers: Dr Christopher Hogg – C.Hogg@westminster.ac.uk (University of Westminster); Dr Douglas McNaughton – D.Mcnaughton@brighton.ac.uk (University of Brighton); Dr Andrew O'Day – aoday41414@aol.com (Independent Scholar)
Confirmed keynote speakers: Professor Jonathan Bignell (University of Reading); Professor Charlotte Brunsdon (University of Warwick)
Confirmed industry speakers: David Wickes: producer/director, Jack the Ripper (Euston Films/Thames 1988); June Hudson: costume designer, EastEnders (BBC 1985-present)
Overview: London has been depicted extensively on British television, in part due to its centrality in British culture but also due to the fact that much of the British television industry has historically been located there. This conference was inspired by the experience of watching television during lockdown and the effect of seeing empty London streets across a range of genre contexts, from post-apocalyptic dramas to contemporary news. For many people, 'visiting' London became a virtual experience during lockdown. As such, we invite paper proposals focused on the particular connections that can be made between London on television and London in lockdown. However, more broadly, we welcome paper proposals on visualising and dramatising London on television across genres, in everything from situation comedy to news to documentary to science fiction to period drama.
Scholars such as Colin McArthur (1997) and Charlotte Brunsdon (2007) have identified 'London discourse', meaning sets of onscreen signifiers of place that are historically contingent and often only loosely connected with the material city itself. Connectedly, this conference is interested in the ways in which conditions of production shape representation, especially in terms of production design and costume design, and how location shooting and studio design affect the depiction of screen 'Londons'. In addition, we are interested in how London is represented in television content made outside of the UK. Equally of interest is the relationship between the city and identity/community, repeatedly explored in television storytelling over the years.
Another dimension to 'TV Londons' is the status of the city as a key site of media tourism in the UK. Nick Couldry (2004) notes the way in which the use of recognisable locations in film and television involves a process of 'site sacralisation', where the media industries recycle conventional signifiers of place and, in the process, transform locations into sites of pilgrimage for viewers. As a way of exploring this, we also plan to organise a walking tour of London television locations.
Paper proposals are welcomed on various topics that may include – but are certainly not limited to – the following approaches: London as seen during lockdown; 'Visiting' London remotely through television; Stereotypical signifiers and narratives for representing London on television; Choice of locations/architecture to represent London; Studio design to represent London; Heritage representations of London; Multiple and 'classed Londons' – from West End theatre to East End crime; London and costume design; London and production design; London and identity/community; Media tourism and visiting television locations; Overseas representations of London on television
Please send abstracts of no more than 500 words, a title for your paper, a 300 word biography (written in the third person) with 'TV Londons' in the email subject line to all three organisers listed above. We welcome papers from students studying towards a PhD as well as from established academics.
Deadline for submitting abstracts of papers: January 31st 2022
Presentation of the papers will be limited to 20 minutes. Travel and accommodation expenses are covered by the participants themselves.
Please note: At the moment we are planning an in-person conference but as we do not know what the COVID 19 pandemic situation will be like next year we are not ruling out the possibility of papers being given virtually, especially for those who do not feel comfortable travelling to, and attending, an in-person conference. We also recognise that contributor positions may change, as may official restrictions on the possibilities for a physical event. We will keep presenters and planned attendees regularly updated on any developments in this regard.
We are currently in dialogue with potential publishers for an edited collection based on the conference.