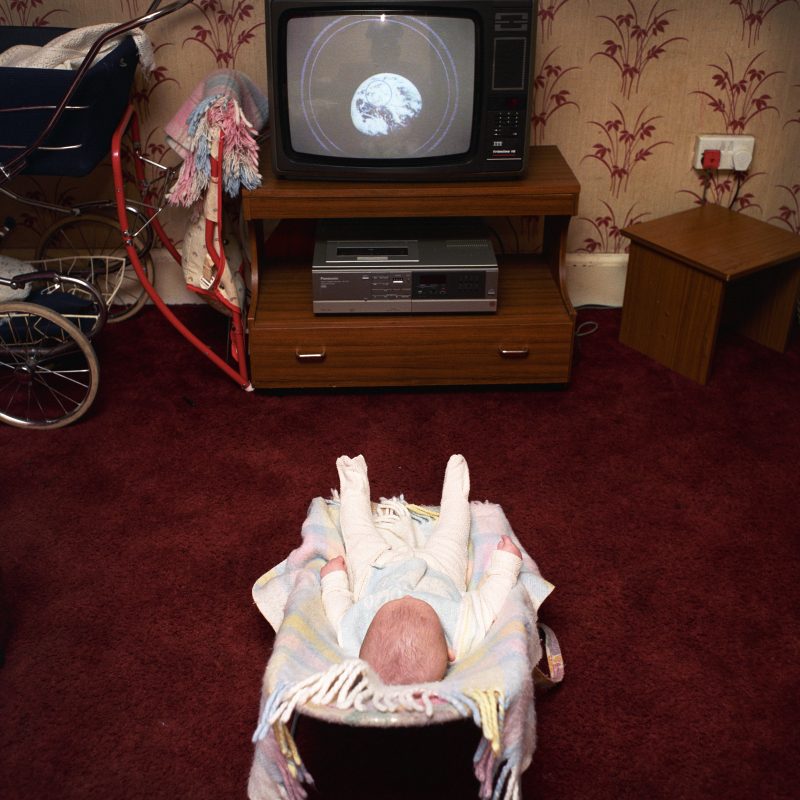 A selection of works from 1988 by David Moore are currently on show at the newly opened Centre for British Photography as part of the exhibition 'The English at Home: 20th Century Domestic Photographs from the Hyman Collection'. 
'The English at Home' presents over 150 works to explore the central place of the home in British photography over the last century.
The exhibition takes its title from one of the most important twentieth century photography publications, Bill Brandt's first book, The English at Home (1935) and proposes that to understand contemporary depictions of the home there is much to learn from exploring a lineage that begins with Bill Brandt and travels through the crucial years of Picture Post magazine and on to the more conceptual strategies of photographers since the 1970s. The exhibition is broadly thematic and includes major historical series as well as some of the most important work of more recent years.
It takes one on a journey from the street, up the front steps, and into the private spaces of the living room, kitchen and bedroom before sending us out into the back garden.
The exhibition begins by exploring the ways in which the neighbourhood streets were an extension of the home, a place to chat with neighbours and for children to play. It then goes inside the home and takes one from the living room to the kitchen to the bedroom. Running through this is a strand that builds from Brandt's work to address the ways in which these images reflect and critique the English class system. 
The exhibition runs until 30th April 2023.
Photographers:Shirley Baker, Richard Billingham, John Bulmer, Bill Brandt, Anna Fox, Ken Grant, Bert Hardy, Nick Hedges, Kurt Hutton, Colin Jones, Karen Knorr, Sirkka-Liisa Konttinen, Marketa Luskacova, Roger Mayne, Daniel Meadows, David Moore, Martin Parr, Charlie Phillips, Jo Spence, Edith Tudor-Hart.