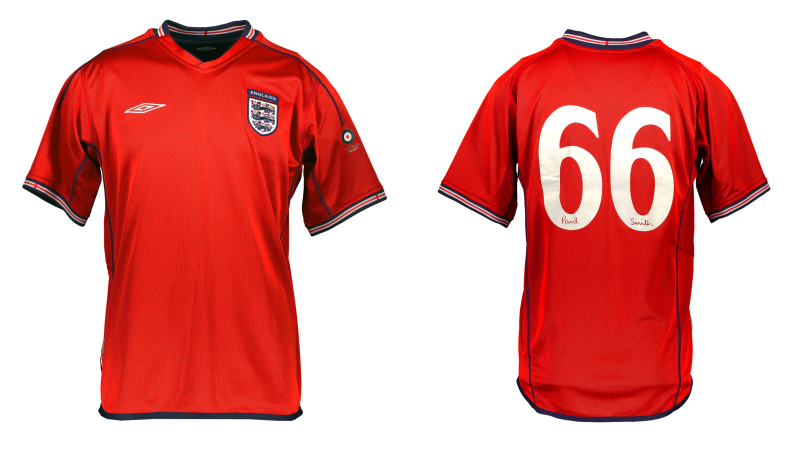 Prof Andrew Groves and Dr Danielle Sprecher presented their paper, The Repositioning of the Football Jersey from the Pitch to the Runway, on July 1, 2023, at the International Football History Conference, Hampden Park, Glasgow. 
British sportswear manufacturer Umbro will mark its centennial in 2024. Over the course of the last century, sportswear has evolved from its functional, athletic, and sporting roots to become the daily uniform for billions of people around the globe. Umbro has been instrumental in this revolution by repositioning the football jersey from the player to the spectator and then to the fashion market through a series of collaborations that began in 1957 with Matt Busby and continue to the present day with its collaborations with fashion brands such as Paul Smith, Supreme, Palace, Patta, and Vetements.
Over the past four years, the Westminster Menswear Archive has collected more than eighty examples of these collaborations to interrogate how Umbro's use of branding, marketing, and key collaborative partners from outside the football industry have contributed to the global repositioning of the football jersey from the pitch to the runway.