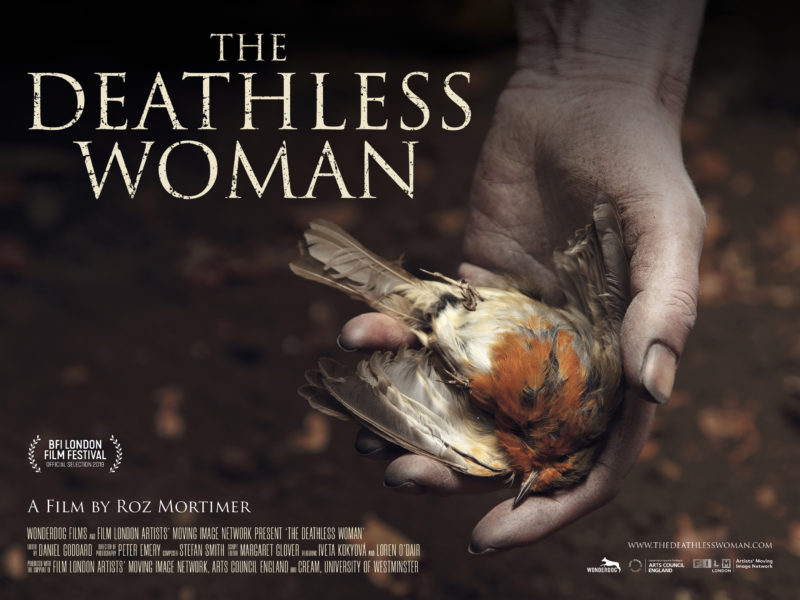 THE DEATHLESS WOMAN is a ghost story for the 21st Century.
WORLD PREMIERE: BFI London Film Festival 2019
Roz Mortimer's hybrid documentary charting the persecution of the Roma from the forests of WWII Poland to the villages of present-day Hungary will have its world premiere at BFI London Film Festival.
The far right are rising again in Europe. A Roma woman buried alive in a forest in Poland during WWII returns to haunt us, uncovering a history of atrocities against the Roma in Europe. She is the Deathless Woman. Motivated by rage, she rises from her grave to draw our attention to the persecution of the Roma people from the 1940s to the neo-Nazi hate crimes of the present day.
Eight years in the making, Mortimer has worked with the support of Roma communities in the UK, Poland, Hungary and Czech Republic to create a film that brings together testimony, verité, and fantastical re-enactments created in the University of Westminster film studios.
This urgent and magical hybrid documentary fluidly interweaves fantastical re-imaginings of buried secrets with the Deathless Woman's ghostly narration and testimony from survivors and witnesses of historic and contemporary crimes against the Roma in Hungary and Poland.
Sunday 06 October 2019 18:10BFI Southbank, NFT3. Sold out!
Saturday 12 October 2019 17:00BFI Southbank, Studio. Sold out!
https://whatson.bfi.org.uk/lff/Online/default.asp?doWork::WScontent::loadArticle=Load&BOparam::WScontent::loadArticle::article_id=1CF4FF6E-ECB2-4E19-8F6D-30AF15974D8A&BOparam::WScontent::loadArticle::context_id=A09F755A-AB5D-4D86-8D47-2761406EC756