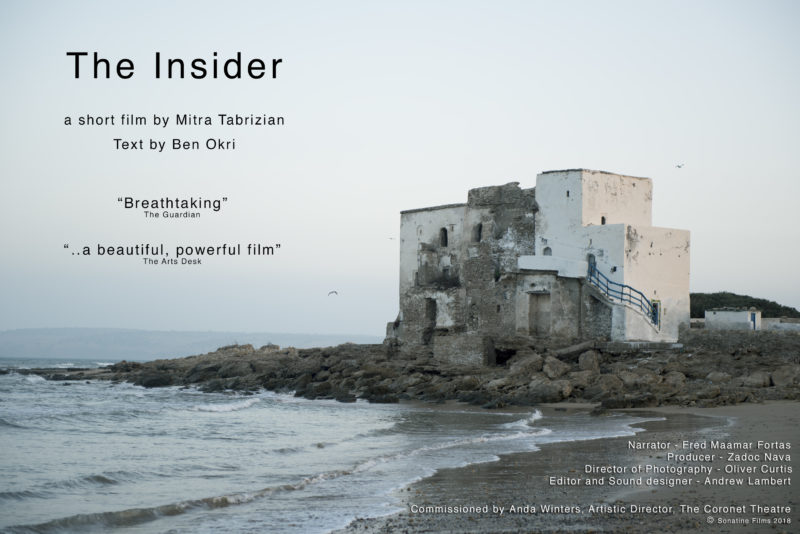 Mitra Tabrizian is an Iranian-British award-winning artist and filmmaker. Her photographic work has been exhibited and published widely and is represented in major collections internationally including the British Museum.
Solo shows include Tate Britain (2007) and she was part of the Iranian Pavilion at the Venice Biennale (2015). She received the Royal Academy's Rose Award for Photography (2013) and was selected as one of the Royal Photographic Society's Hundred Heroines: Celebrating Women in Photography Today, (2018).
Her critically acclaimed debut feature Gholam was released in cinemas in the UK in 2018 and her most recent work is The Insider. Tabrizian's new book (Kerber Verlag) is released in October this year.
Ben Okri is a poet, novelist, and playwright. His novel, The Famished Road, won the Booker Prize in 1991.
His works have been translated into 26 languages. He has been a Fellow Commoner in Creative Arts at Trinity College, Cambridge and is a Fellow of the Royal Society of Literature. Okri's books have won numerous international prizes. The recipient of a number of honorary doctorates, he is a vice-president of the English Centre of International PEN and was presented the Crystal Award by the World Economic Forum for his outstanding contribution to the Arts and cross-cultural understanding.
He also wrote the script for the film N: The Madness of Reason. Nigerian born and based in London, he is an honorary fellow of Mansfield college, Oxford. His latest novel is The Freedom Artist and his latest book, a volume of stories, is Prayer for the Living.
During this afternoon's event, artist and film-maker Mitra Tabrizian will talk about her work. She will be joined by writer Ben Okri who will discuss her film The Insider which was shown alongside his adaptation of Albert Camus' The Outsider at the Coronet Theatre in 2018.
There will be screenings of The Insider and excerpts from Gholam.
A reception for ticket holders will be held in the theatre foyer from 17.00.
Tickets: https://www.britishmuseum.org/whats_on/events_calendar/event_detail.aspx?eventId=5582&title=Mitra%20Tabrizian:%20Gholam%20and%20other%20stories&eventType=Special%20event