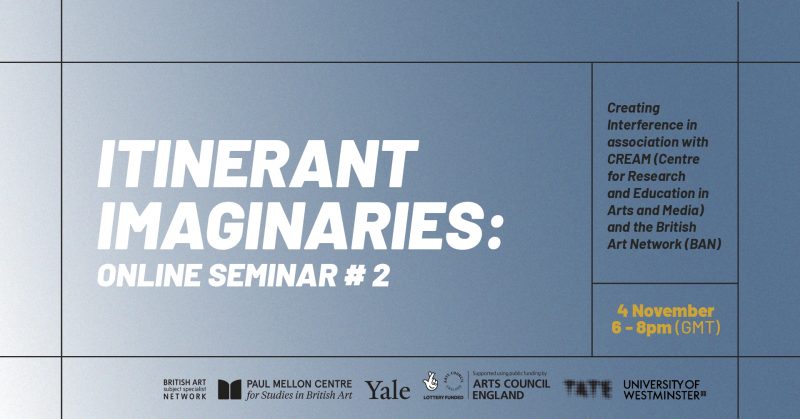 Featuring an online seminar with artist Barby Asante, curator Nydia Swaby and friends. Join us!
We are pleased to announce the second in the series Itinerant Imaginaries that explores histories, memories evoked in contemporary art practice. Creating Interference in association with CREAM and the British Art Network, are once again convening an online seminar event (4th November eve) and in-person screening.
We have been exploring the work by women artists from the African, Caribbean, and Asian diaspora who are radically changing our relationship to histories and ancestral memories through artistic practice. These works contribute to challenging static, monumental structures of male dominated historical narratives and posit new ways of thinking through histories for our future scapes. Please join us in supporting and engaging with these timely and pressing works.
The event will be live captioned. It will be recorded for later publication that will include BSL interpretation.
Please book your free place here.