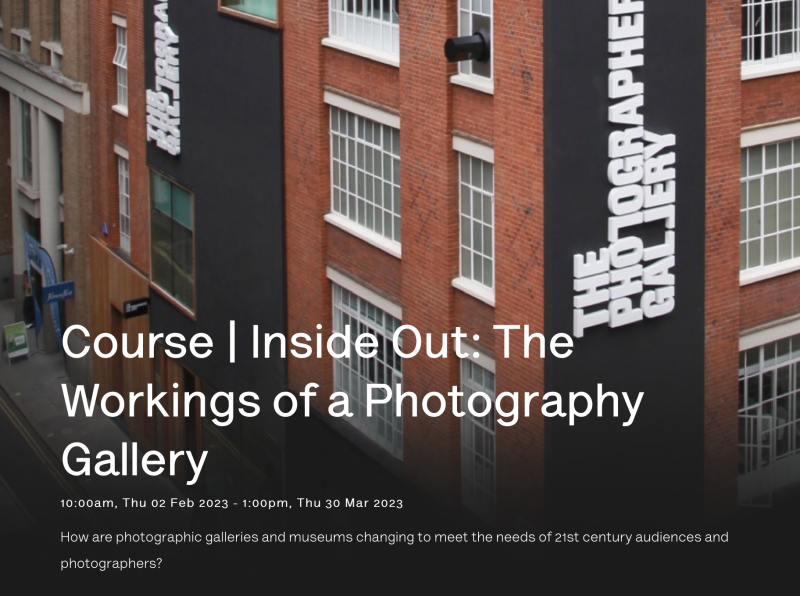 "Inside Out: The Workings of a Photography Gallery" is a course in collaboration with The Photographers' Gallery developed and led by Dr Sara Dominici. 
Spanning eight weeks, this course goes behind the scenes to look at the different areas of work of The Photographer's Gallery (TPG). It will investigate ways for presenting, engaging with, marketing and acquiring photography today.
More information about the course, including details of each session, is available on The Photographers' Gallery website.
This course is produced in partnership with MA Museums, Galleries & Contemporary Culture at the University of Westminster.