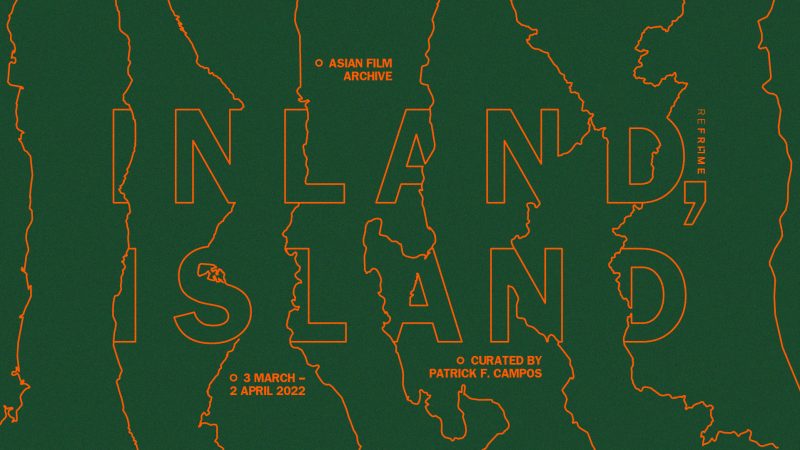 INLAND, ISLAND, an Asian Film Archive programme of 18 Southeast Asian films, curated by Patrick F. Campos, including works by Garin Nugroho, Yuda Kurniawan, Teng Mangansakan, Sheron Dayoc, Remton Siega Zuasola, Uruphong Raksasad, Pimpaka Towira, Chong Keat Aun, Putri Purnama Sugua, Brian Chew, Truong Minh Quy, Pham Thu Hang, Jai Jai, Ka Xiong and Cyril Eberle, Kalyanee Mam, Kirsten Tan, and Russell Morton, runs from 3 March – 2 April 2022 at the Oldham Theatre in Singapore with a parallel screening online of four short films. 
INLAND, ISLAND envisages the growth of filmmaking in the region without relying on the fictions of state boundaries and centre-periphery relations but neither does it erase the organizing ideal of the national nor idealize the ambiguous promise of the postnational. Instead of bounded thinking, the programme provides an opportunity for a topological and scaled appreciation of how films are made, where, by and about whom, mapping cinematic imagination as dynamic processes of place-making grounded in historical moments.
***
Like the tidal islets of Pulau Hantu (Ghost Island) in the Strait of Singapore that are deeply connected but sometimes appear as separate, the satellite programme of INLAND, ISLAND online, featuring four films available worldwide via the AFA's website, offers a glimpse into how figurative "island" (as opposed to "national") filmmaking in the region can unsettle but reveal flows, be mobile but chart new grounds, appear solitary but call forth communities. The online programme is available to stream from 3 March – 2 April 2022.