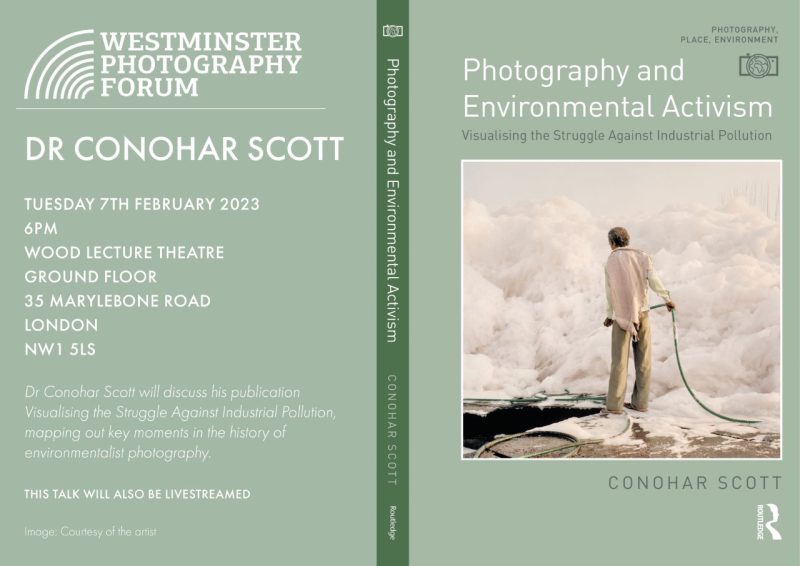 Conohar Scott is a Senior Lecturer in photographic theory and a practicing artist based at the University of Lincoln, England His research interests concern the representation of industrial pollution in photography, and the application of art as a tool for environmental advocacy. As part of his artistic practice, Conohar photographs under the name of Environmental Resistance.
Live talk at:
The Wood Lecture Theatre ,University of Westminster, 35 Marylebone Rd, London NW1 5LS
Tuesday 7TH February 18:00 – 19:00. GMT- ALL WELCOME
Direct link to join online: https://eu.bbcollab.com/guest/9bc11257da574e699660fcdc0a3c5ef6
About the Westminster Photography Forum Series
The Westminster Photography Forum offers a series of talks by visiting artist/photographers, theorists, historians, curators and other industry professionals. Geared towards students at all levels as well as staff and public, the series offers a shared focus for discussions of contemporary debates in photography.
For any queries on the photography forum series, please contact: David Moore. D.moore1@westminster.ac.uk
This event is supported by CREAM.