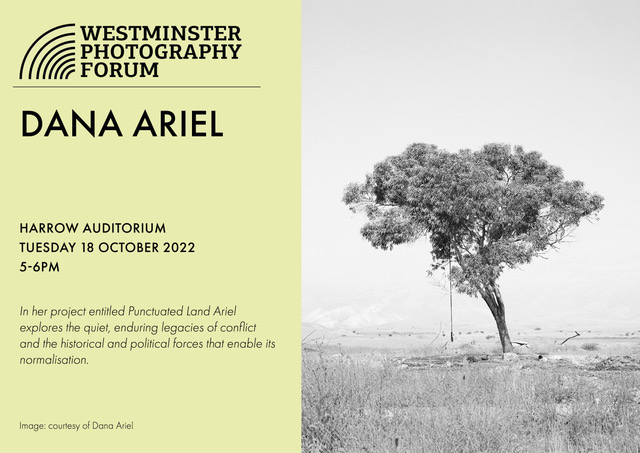 The Westminster Photography Forum presents: DANA ARIEL in conversation with Lucy Rogers on Tuesday 18 October, 5pm.
This talk is live and in person at University of Westminster's Harrow Campus Auditorium HA1 3TP.
Dana Ariel is an artist, researcher and lecturer based in London. In her project entitled Punctuated Land, Ariel explores the quiet, enduring legacies of conflict and the historical and political forces that enable its normalisation.
For those unable to attend in person, the talk will be streamed as a Panopto webcast.