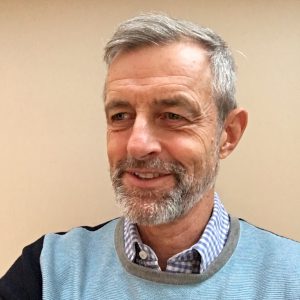 Peter Ride
My research is centred on museums and galleries, in particular I am interested the way that audiences experience museums, engage with their exhibitions and involve themselves in participatory projects. I have twenty years experience working in the sector as a curator in museums and with photography and digital media, and this informs a lot of what I do as an academic researcher. My research also closely relates to my teaching. As the Course Leader for the MA in Museums, Galleries and Contemporary Culture I am involved in a lot of partnerships with museums so my research projects often come from collaborations and are designed to benefit my students. For example at Tate Exchange creating a multi-sensory public engagement programme 'Tasty and Smelly' (2017), investigating public attitudes towards time and place for the Museum of London in advance of the development of their new museum (2017) or collecting oral histories of three generations of Jewish families in London with the Jewish Museum (2018).
My recent publications include a study of the use of artworks in non-art museums 'Suspended: Art in the Threshold' in Parry, R. et al (eds.) Museum Thresholds: The Design and Media of Arrival (Routledge Research in Museum Studies) 2018. Conference presentations include 'Multisensory Engagement and the Transcultural Object' at the 51st conference of the International Committee for Museums and Collections of Ethnography, International Council of Museums (ICOM/ ICME) October 2018, at which I examined a collaborative research project with the Qatar Museums Authority into multisensory engagement in museums that took place in Doha, Qatar. My various ongoing research projects look at the way that Audience Reception Theory can be used to understand how people engage with museums from a multi-cultural perspective, how museum narratives are defined, and how museums are spaces for social democracy. I am also looking at citizen curating and how photography is used in social media with exhibitions such as Solstice: 365 Longest Days of the Year for Nuit Blanche Toronto (2013) and #CitizenCurators: An Archive of London2012 at The Photographers' Gallery London (2013) and I am currently developing a citizen curated photography project that documents Brexit.
Research Areas
Art and Society
Explored through performance, installation, and ceramics, and between art and science, the diverse practices of CREAM researchers in this area are drawn together for their emphasis on critical and collective engagements with the question and role of art and society.
More