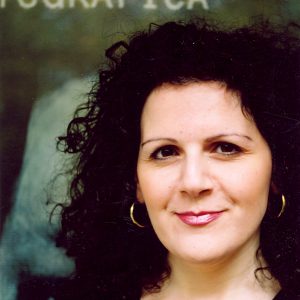 Margherita Sprio
I was an artist and filmmaker and my background is in Fine Art with specialist interests in film and photography.  My particular research focus is on the inter-relationship between migration and cultural memory, diaspora, and ideas of intersectionality in relation to feminist philosophy, politics and history.  My research has always traversed debates around both 'World Cinema' and 'European Cinema' and issues around still and moving images.  I am currently working on my next book, Women in the Frame: Feminist Intimacies on the British Screen, (forthcoming, Bloomsbury Academic).  I am looking at the role of cultural memory in relation to seven key contemporary British women filmmakers (Arnold, Asante, Barnard, Hogg, Longinotto, Morley and Ramsay).  This will be the first ever book about these contemporary women filmmakers and my research also addresses the impact that the British art school in particular have played in the development of feminist film practices in Britain.
My first book, Migrant Memories – Cultural History, Cinema and the Italian Post-War Diaspora in Britain (Peter Lang, 2013) is the first ever study of Italian post war migration to Britain.  Its originality is situated in relation to it being a cultural history of the role and function that cinema served whilst also utilising over two hundred first person oral interviews (conducted by me in various original regional Italian dialects) as a way of addressing issues of memory and migration.   In relation to this book, I have been invited to give various talks all over the world including most recently Australia, India and Canada.
Amongst other roles, I am also a contributing editor for the journal MAI:  Feminism and Visual Culture and a manuscript peer reviewer for both Routledge and Bloomsbury.
I am Visiting Professor at Milan University, Cattolica del Sacro Cuore in Italy.
Research Areas
Film and Media
Film and media research is a long standing area of excellence at CREAM, and leads the field for interdisciplinary approaches to moving image practices and their discourses. CREAM research ranges from experimental documentary to moving image installations of international renown.
More