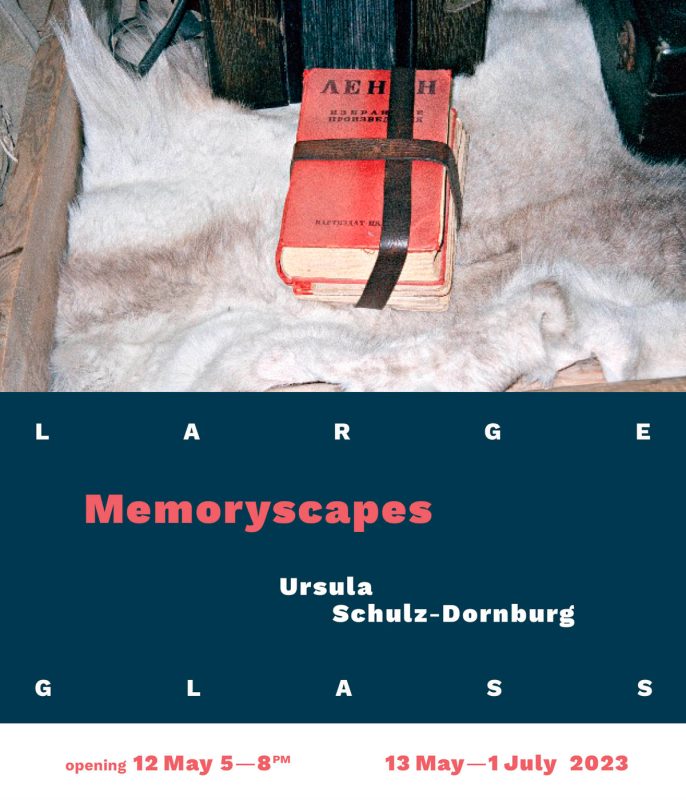 Memoryscapes is a solo exhibition by the German artist Ursula Schulz-Dornburg at the Large Glass, realised in collaboration with CREAM PhD researcher and writer, Lucy Rogers.
After four decades of field research in remote or overlooked parts of the world, Ursula Schulz-Dornburg ceased making photographs. Reflecting the lands in which she has travelled, her archive reveals a constellation which extends beyond the scope of individual images – an entanglement of narratives which overlap in time and space. In a mass of material which cannot be easily understood through a simple chronology of events, exhibitions and publications become a method for thinking through the archive, bringing together new and familiar works into new combinations and sequences. The exhibition explores the idea of Schulz-Dornburg's archive as a key element of a conceptual practice in which her images shift back and forth across time, reflecting the changing course of human history.
Ursula Schulz-Dornburg is a German photographer and artist known for the conceptual series and photographs of architecture. She lives and works in Düsseldorf. The works of Ursula Schulz-Dornburg are included in the collections of numerous museums, including Tate Modern, London; Musée d'Art Moderne, Paris; Instituto Valenciano de Arte Moderno, Valencia; the Museum Ludwig, Cologne and the K21 in Düsseldorf. In 2022, her archive was acquired by the Getty Research Institute, Los Angeles.
Lucy Rogers is a PhD researcher at CREAM, University of Westminster. Her research focuses on the archive of Ursula Schulz-Dornburg. A new short essay, 'In a Landscape of (Future) Memory' by Rogers will be published on occasion of the exhibition.