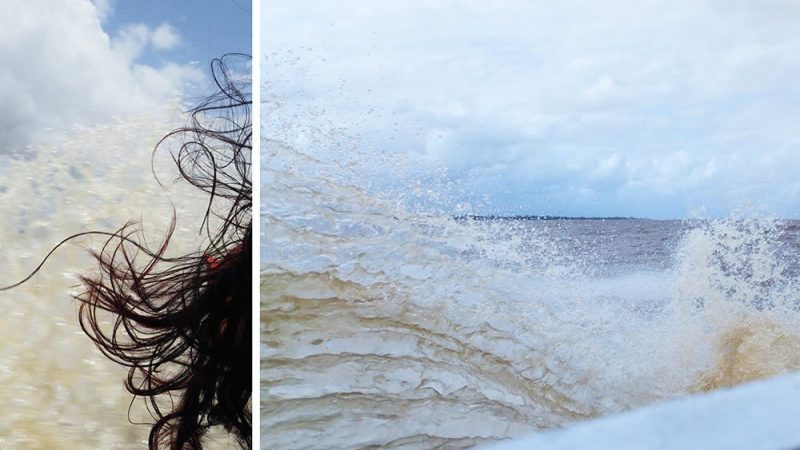 Roshini Kempadoo's work features in the group exhibition, Landscape Trauma, opening at the Centre for British Photography on Thursday 8th June.
Alongside Roshini Kempadoo, the exhibition features several artists who have been involved with CREAM/University of Westminster, including fellow Professor in Photography, mitra tabrizian, Ingrid Pollard (CREAM PhD alumni) and Victor Burgin. 

Landscape Trauma presents the work of Keith Arnatt, John Blakemore, Victor Burgin, John Davies, Willie Doherty, Melanie Friend, Fay Godwin, Paul Hart, Paul Hill, Roshini Kempadoo, Simon Norfolk, Ingrid Pollard, Mitra Tabrizian, and Jane and Louise Wilson.
Coinciding with the 25th anniversary of Simon Norfolk's seminal book, For Most of It I Have No Words (1998), Landscape Trauma explores the landscape as a site of history and conflict as well as the subject of more recent human interventions that include farming, industry, oil exploration, tourism, terrorism and war. It focuses on two aspects:
Natural Histories explores the ways in which the past is reflected in the present. Victor Burgin combines the distant and recent past to address the Holocaust; Simon Norfolk presents sites of atrocities; Willie Doherty shows an anti-terrorist road-block; Ingrid Pollard monumentalises flaking iron-blooded rock; and Jane and Louise Wilson monumentalise the massive insertion of concrete look-out bunkers.
Human Nature presents more recent incursions into the countryside. Keith Arnatt's ANOB (Area of Outstanding Natural Beauty) looks at the effects of tourism; John Blakemore, Fay Godwin, and Paul Hill address the ways that our right to roam is restricted; Melanie Friend shows an Immigration Removal Centre at Dover and war games on Salisbury Plain; Paul Hart explores the dominance of industry and electricity pylons; John Davies campaigns to preserve trees and thereby thwart a housing development; Mitra Tabrizian wittily shows the ways that the pandemic turned our world upside-down; and Roshini Kempadoo critiques the links between oil exploration and colonialism.