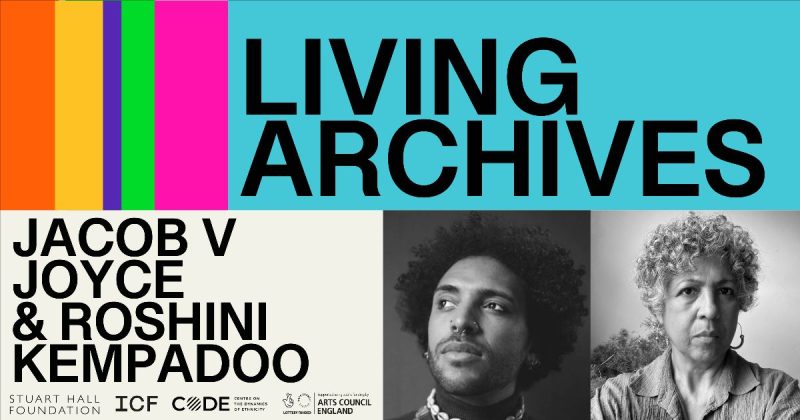 Living Archives Episode 3: Jacob V Joyce & Roshini Kempadoo
Listen to Roshini Kempadoo in conversation with fellow artist and CREAM PhD researcher, Jacob V Joyce, in the latest podcast episode of Living Archives, an oral histories project co-produced by the Stuart Hall Foundation and the International Curators Forum.
Hosted by ICF Deputy Artistic Director Jessica Taylor, Living Archives is a podcast series featuring intergenerational conversations between artists, considering an alternate history of contemporary Britain. The project will form what Stuart Hall calls a "living archive of the diaspora", which maps the development, endurance and centrality of diasporic artistic production in Britain.

Through six episodes – one released each fortnight – practitioners reflect on their reasons for becoming artists, the development of their practices, the different moments and movements they bore witness to, and the beautiful reasons they chose to be in conversation with each other. In the latest conversation of the series, Roshini Kempadoo and Jacob V Joyce exchange ideas around Stuart Hall's work and legacy, the relationship between the archive and artistic practice and finding allies in history.
Produced with funding from the Centre on the Dynamics of Ethnicity (CoDE) and Arts Council England.