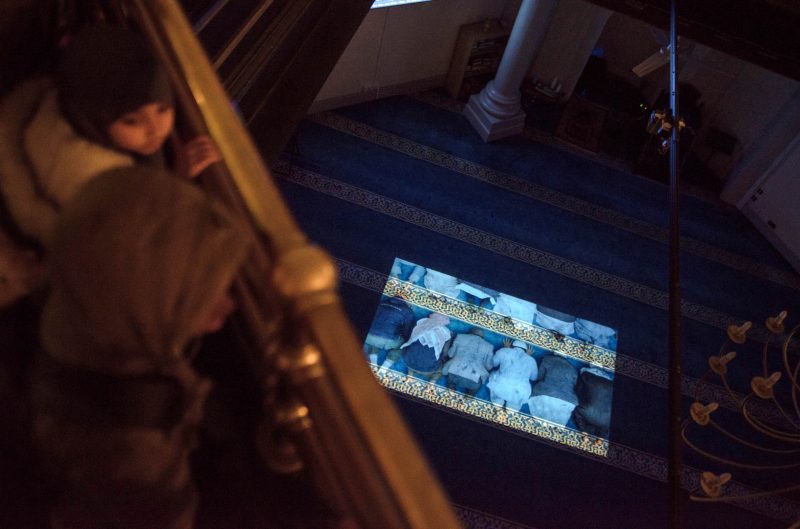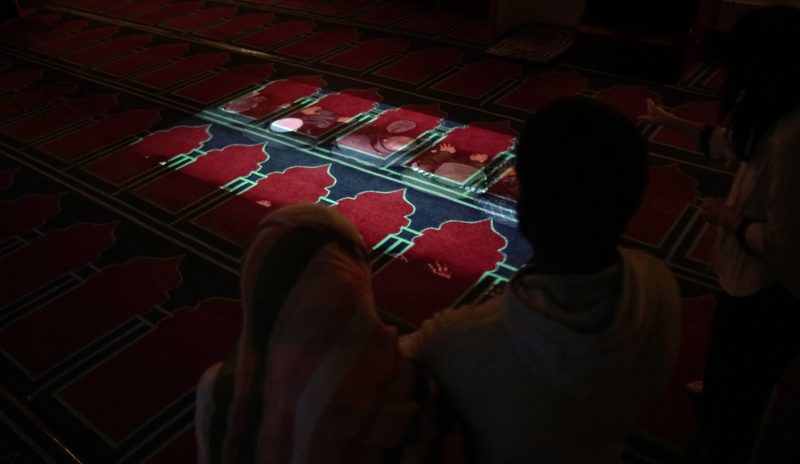 Recent years have seen a proliferation of art that both documents, critiques and celebrates religious practice and people of faith on film. From large scale video works to intimate portraiture, photography and the moving image have captured moments of collective worship, private devotion and the ephemera of belief. While film and photography are often held to offer objectivity in a rapidly evolving visual world, the art that these talks will address are frequently infused with a mystical presence and a sense of the divine.
Spanning different faith traditions, this series of talks will provide opportunities to see short films and excerpts from longer films alongside insights and conversation from artists, critics and theologians.
Faith on Film: Assembly- 14 October at 6.30pm
The artist Julie Marsh presents her film work Assembly which was shortlisted for the A+C Award for Art in a Religious Context in 2019.
This remarkable piece of collaboration between an artist and two Islamic communities in London gives a rare insight into the creative potential of film as a tool for examining and reflecting on faith.
Julie will be joined by the architect and writer Shahed Saleem and Hassan Vawda, researcher at Tate and Goldsmiths.
Tickets can be found on Eventbrite.
For more information see upcoming events on artandchristianity.org