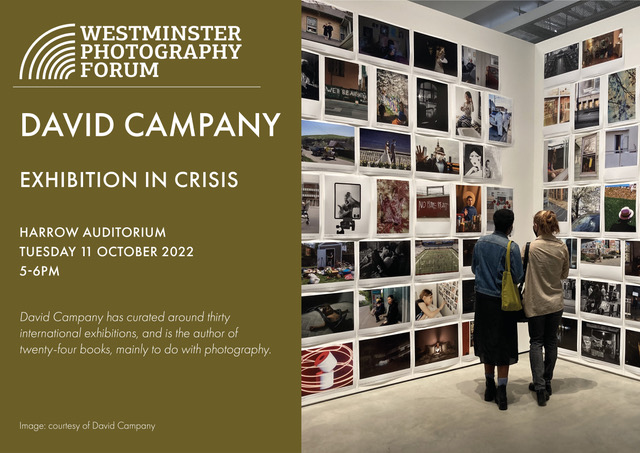 The Westminster Photography Forum presents: DAVID CAMPANY on Exhibition in Crisis, live in person at University of Westminster Harrow Campus Auditorium on Tuesday 11 October.
David Campany has curated around thirty international exhibitions, and is the author of twenty-four books, mainly to do with photography.
For those unable to come in person, the talk will be streamed as a Panopto webcast.