An Island Aside – Phoebe Cummings
---
This essay was written by ceramic artist Phoebe Cummings and posted on Monday 20th September 2010.
---
Sometimes the studio feels like an island aside of time. Inside this glass case I move around in a landscape of my own construction, distilled from the objects which surround me. Sometimes people watch through the glass, sometimes I watch people watching. Often there is the thud of a head against the window from a misjudged closer look. Reflections of the island fragment the view of the room beyond. I think about the rows of figurines captured in their individual scenes as I take photographs inside this scene of my own making.
Early, before the doors open for the day – soft cloths polish the fingerprints from brass hand rails. Even the hand rails are beautiful here, and so beautifully cared for. These unseen routines become familiar, like the objects and my favourite routes through them during six months as ceramics artist-in-residence at the Victoria & Albert Museum in 2010. The physical presence over a duration of time within the museum separates the format of residencies from interventions, though the outcomes of both may well intervene in the museum collections and its day to day proceedings.
Working inside a glass case, as at the V&A, is a curious experience. There are undoubtedly moments when you sense being something of a live exhibit. One view of museum display is expressed by Bruce Chatwin's character Utz, a fictional collector of Meissen porcelain, describing "An object in a museum case…must suffer the denatured existence of an animal in the zoo. In any museum the object dies – of suffocation and the public gaze." [1] Visitors to the studio are quick to question the set-up of being on display, what is it like? For me, working inside the collection in this way was above all else a privilege, physically immersed in this incredible array of things and the vast knowledge of the people working to keep them. As an artist working in the museum you are given a unique freedom, beyond that of visitors and even other staff. The studio space at the V&A does not prescribe the activity that takes place there or indeed what the activity of making contemporary ceramics should look like or be. It offers instead a time and space in a very specific setting, allowing the museum to become the site for research, process and outcomes within an artist's practice.
This way of working, operating in different environments has become embedded within my own approach to working with clay. Not having a personal studio space has been a financial necessity, but is also a choice, dissolving the separation between the site where the activity of making takes place and its outcomes exist, a choice not to work in a space that is too comfortable, familiar or private, where thoughts might stagnate. So, like a scavenger, insect or rat I find my way into new sites, and the museum is surely a luxurious site for a maker. Room upon room of objects – rare objects, beautiful objects, everyday objects, objects of another time, another place, objects demonstrating exquisite skill, objects of seductive materials and surfaces – there are just so many things. It is overwhelming. Here I feel more certain than ever that the world does not need me to leave anything behind, yet I delight in these things that have been made and left by others, and I delight in the act of making itself.
Through residencies the site itself is offered as material, an accumulation of all the associations, expectations and mythologies of the location that become part of or question whatever is made there. Making something fundamentally temporary in a place so dedicated to preservation heightens this dialogue of value and permanence I seek within the work. There is honesty on the museum's part in allowing a space for such brief activities that represents and nurtures different ways of working, without imposing any expectation that something physical should remain as might be expected in a collections based environment. The duration within the collection offers the possibility to look, and look again (and again), to think and to make- the proximity of all these things to one another is important.
I look at worms of clay stuck in abrupt clumps to the base of figurines and a curious inkstand with a hairy ape and ape-child wriggling in the same surface. I remember squeezing clay hair for figures and animals as a child and I make long, drooping masses of the same texture from the shelves in the studio. Moss – coral – clouds – the brain.
"Brain drain leads to eye drain…Sightings fall like heavy objects from the eyes. Sight becomes devoid of sense, or the sight is there but the sense is unavailable."[2] Fatigue grows from looking alone, even when looking at the most wondrous things. What a residency may add to the museum environment for the visitor is activity, a connection to the moment, to raw materials and process. In putting the artist on display everything is seen, the mistakes, the cups of tea when you're unsure what you're doing, the hours on the computer or reading, these things are all done under the public gaze. It is the public that also make the museum a stimulating environment to work in as an artist. Each day brings new people passing through, and there are remarkable days: a chance encounter with David Attenborough and a 4 year old boy who watches and helps me to make clay leaves. These brief meetings and conversations question and illuminate what you are doing in the midst of doing it. In a public environment chance always comes into play, which is undoubtedly part of the allure.
In contrast to this public presence within a museum was a residency I undertook at Upernavik Museum in 2007. Situated on an island in northwest Greenland, it is the northernmost museum in the world. Here the museum environment takes on a different role, particularly at a time when the country's independence was still being negotiated, and the past has an uncomfortably heavy imprint on the present. Though a public space, the public is specific. Apart from the occasional tourist and cruise ship that stops here during the summer months visitors are from the direct surrounding community (a population of just over one thousand). The museum collection looks inwards rather than to a world view, and the experience of this museum, whether as a visitor or an artist working in the museum, is altogether more private. The door is left open and you can wander around freely, rarely meeting another person. There is a sense that this museum belongs to a community, and serves as a place to reflect on traditional culture and identity. "The museum is the temple of culture conceived as a fetish of identity: there culture is supposed to manifest itself concretely, magically." [3]
The function of a museum and how it operates within its specific geographic, cultural and political location is more apparent as an outsider in this remote landscape. To attempt an understanding of the collection seems also dependent on the experience of being there and undertaking day to day life. Things happen slowly, and slowly things make sense, or maybe slowly I adjust to not trying to make sense of everything. Where the work at the V&A was a physical manifestation of being there, evolving within and to the limitations of a given time and entirely responsive to the collection, here the emphasis is on research and experience, the connection to the museum much looser (the only requirement was to leave one piece for the collection – in my case a drawing). Interactions with the public were also without a formal structure and happened spontaneously – an afternoon drawing in a community centre when the power was down or taking part in a children's art class; a reminder that sometimes material and visual language can become a shared point of communication where verbal language and interpretation struggle. To intervene in the museum display felt inappropriate here, perhaps because the museum is also so personal. In any display of objects you are aware that these things belonged or were made by someone in particular, someone's grandfather or aunt, connections between the objects and people who live here are direct and traceable. There is also an awareness that things might be missing, as a country that was colonised things have inevitably been taken.
Working in this context, it is harder to define what the work is and where it happens, some days are taken up entirely with melting ice to drink and wash with, sometimes I watch a twenty minute television interlude of icebergs floating whilst outside the window a similar scene continues in real time, sometimes the snow, fog or darkness is so thick outside the window I am unsure if anything exists beyond the room. It is maybe unrealistic to expect an experience of somewhere so other to crystalise into a piece of work within the brief time frame of a residency, and both museums succeed in allowing enough freedom for things to happen or not.
In the studio at the V&A I write about being in Greenland, three years after being there, and realise an altered sense of time, place and the exotic has become a part of everything I have made since. In so many ways my experience of working in these museums has deeply enriched my practice.
Posted by: P Cummings Wednesday December 8 2010 11:08
Greenland, 2007
I don't remember if it was afternoon or evening, the three-month arctic night had already fallen. Days and nights were slippery. His wooden house was near the top of the hill beside the cemetery, where snow heaped in soft, sleeping mounds. On the window ledge was a tin can in which seedlings were beginning to grow. A table lamp drooped from a noose above them as an apologetic, surrogate sun.
From the kitchen to the lounge stretched a chaotic network of branches, rope and colourful plastic. Two grey parrots preened and performed endlessly about the structure. They screamed loudly if attention strayed from them, even for a moment. He no longer used the upstairs of the house. Instead, he slept on a sofa bed, submissive to the protests of the exotic pair. We ate a traditional Persian meal and drank beer he had brewed using a mail order kit. We talked about his journey from Iran as a refugee seventeen years ago, and about his recent journey to the arctic with his birds. It is likely they will outlive him.
The interior of the room was warm and heavy with cigarette smoke, spices and the distinct tone of animals that belong to the wild. The landscape outside the window seemed distant and contained. Light reflected by the moon, illuminated the frozenslope of the town, down to the sea and its slow floating ice. There it was, the north, sparkling like a cabinet of china and glass on the wall."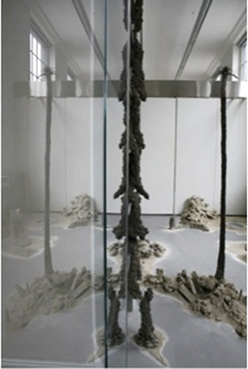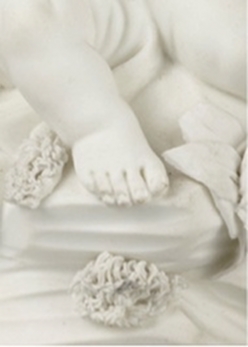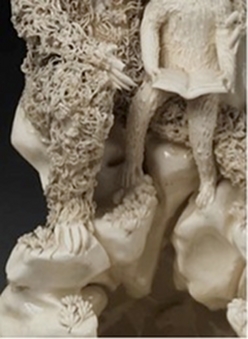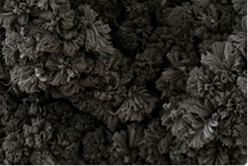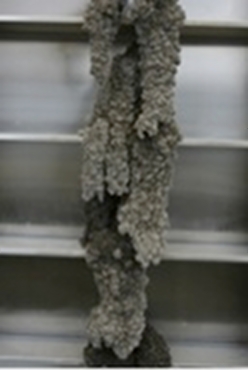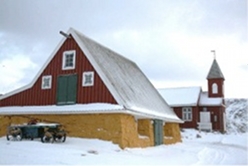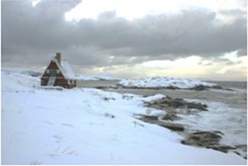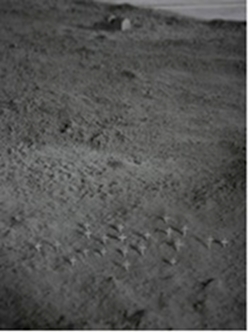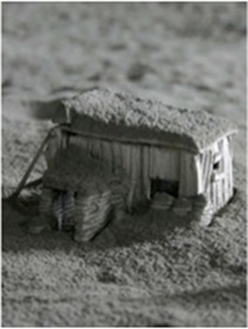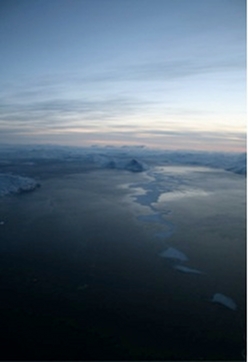 Notes
[1] Chatwin, Bruce, Utz, Vintage, London 1998, p.17
[2] Smithson, Robert,Some Void Thoughts on Museums(Arts Magazine, 1967) in ROBERT SMITHSON: The Collected Writings, 2nd Edition, edited by Jack Flam, The University of California Press, Berkeley and Los Angeles, California; University of California Press, LTD. London, England; 1996. Originally published: The Writings of Robert Smithson, edited by Nancy Holt, New York, New York, University Press, 1979
[3] Maleuvre, Didier, Museum Memories: History, Technology, Art, Stanford University Press, California, 1999 p.17