A Glass That You Cannot Drink From? Looking at Ceramics in Museums – Amanda Game
---
This essay was written by independent curator, producer and writer in the field of contemporary applied art and design, Amanda Game.
---
It is the task of the museum to create a 'vivid, visual experience'[1]. Yet, in a world bombarded by images, constricted by formal theory and deadened by 'stuff-ocracy', museums face an immense challenge of how to create that experience, and through it connect us to 'the perpetual education of looking'[2] with all the sensual joy, wit, knowledge and provocation it contains. 40 million of us visit museums in the UK every year, but research shows that we rarely pause for more than 2 minutes in front of any object. To see clearly, Ruskin suggested, is 'poetry, prophecy and religion'. We may have a more sceptical sense of both art and life in the 21st century, but a refreshed and critical space to inhabit, stimulated by an artist's vision, and the objects and spaces that they create, is still there to find if we but take the time to look. The poet Walt Whitman said 'great poems, need great readers'[3]: museums need lookers, like books need readers, in order to survive. And looking is an active process, fully embodied and constantly shifting through time: as David Batchelor suggests 'in so far as artists have had to reinvent art to continue it, it follows that the audience of art will have to re-invent the skills for viewing it.'[4] Museums cannot achieve things without this active viewer.
Neil McGregor considers that it is not knowledge, in the first instance that is required to appreciate a work of visual art; rather, it is time, and then the willingness to bring to the work your own experience. Are we prepared to spend that time, openly, and without prejudice, and what may encourage us to do so? If we are not, then surely we risk devaluing the extraordinary gift that free museum entry gives each of us, in the UK, namely the ability to use great works of art as part of everyday life through spending time, with them as part of our everyday lives. This physical engagement with a work, in actual space, is not replaced, though it can be enhanced, by the virtual access to collections, now made possible by our online lives. It is unlikely that the fully embodied thought of the maker – be they painter, sculptor, cartoonist, potter or jeweller – will return to us with all its provocative and poetic potential if we are looking at it through the anaemic bandwidth of an online image. It is the power to suggest, if not re-enact, the power of the mutually shared physical life that museums can bring to us, through their vast archive of man-made artefacts. At a recent lecture, the architect David Chipperfield projected an image of a Korean Moon Jar saying, 'this is what I want my buildings to feel like': a comment which hints at the vast potential released by the act of looking. [5]
This same jar, 18th century Joson period, is in the collection of the British Museum, but could previously be found in the studio of the potter Lucie Rie, where it sat for fifty years and before that in the studio of Bernard Leach, who acquired it in Korea following a visit in 1918. He gave the pot to Rie in the 1940s for safekeeping. This everyday object – probably made to store foodstuffs, by an unknown maker – has managed to animate the looking, and through that the thinking and making, of two of the UK's most influential artist potters of the last century, in Britain, as well as a leading contemporary architect of museums, whose works, in turn, have generated new spaces for looking at everyday things in the official halls of art history, and its buildings.
Clay perhaps above all other, is the most universal stuff of both art and life, and its physical presence in thousands of forms, from different points of time and space, in our museums is a rich resource that can connect us to an extraordinary range of human histories – social, political, technological, imaginative – if we can be encouraged to take the time to look.
It is always been my view that those who make things, develop extraordinary skill with looking and thus they make good guides to collections of visual material. Grayson Perry's recent trawl through the British Museum storehouse to create his show 'Tomb of the Unknown Craftsman' in 2011 is a good example. This power of looking, as a maker of things, when linked with the different connoisseurship of collection-based museum curators – whose scholarship also derives from handling objects, as well as reading texts– has created a range of dynamic objects for permanent collections, from Seven Deadly Sins, in 1993 at the V&A (which linked a curator, a satirist and a potter – Oliver Watson, Roger Law, Janice Tchalenko) to the Eduardo Paolozzi showcases, and the Andy Goldsworthy clay wall created for the Early Peoples galleries for the Museum of Scotland in 1998. The warmth of the Goldsworthy terracotta wall adds life to the viewing experience, and context for the knowledge being explored by the Museum's archaeologists.
Edmund de Waal talks of spending time, whilst a student at Cambridge, looking at some of the extraordinary Chinese pots that form part of the collections of the Fitzwilliam Museum. Thirty years later that looking has borne fruit in 'On White' an exhibition at the same museum which brings together historic Chinese work with some of De Waal's own pots.
Having been something of a De Waal sceptic, in recent years, particularly after seeing his rather bloodless intervention at Waddesdon Manor, in which the endless white pots in their glass enclosures, seemed to lack life and interest, doing little to create visual alertness in a viewer already stifled by the overpowering gilded drama of Waddesdon, 'On White' feels like a return to form. It allows De Waal's voice a far richer context in which to be heard as a thoughtful maker and historian – at home both in literary and visual expression. The museum context is critical here, not just as a place of cultural value but also as home to some masterworks of ceramic art, which still, over centuries, seem to talk to us of the kind of desires that we have about the kind of world that we want to inhabit.
De Waal's selection of groups of Chinese porcelain and stoneware bowls, jars, and bottles from the collection and their re-display is spare and thought provoking. Pots are shown on long, rectangular porcelain tiles – echoing the forms of long wooden planks used to dry pots– which De Waal commissioned from contemporary potters in Jingdezhen the city which gave birth to many of the wares in the collection – from the incised celadon Song dynasty bowls to vibrant cobalt blue decorated Ming snuff boxes.
Distributed down the centre of the Chinese, Glaisher and Islamic Galleries, these highly animate visual displays were given further resonance through a series of drawings, photographs and labels handwritten by the artist, which can be accessed through pulling out drawers, as in a printers cabinet underneath the main vitrines. At each end of the gallery De Waal has created three installations of his own porcelain in order, as he says, to, 'talk softly with the beautiful, complex vessels from the Fitzwilliam collection'[6]. Here are presented his familiar fish tank constructions – simple glass and steel boxes, filled (indeed crammed) with hundreds of tiny thrown porcelain cylinders – some glazed, some unglazed, some with the vitrines sandblasted to create shadowy presences, rather than visible pots. These installations do not merely talk softly, but appear to actively interrogate the deep and strange fascination for all things porcelain, which Europe inherited, from China by a series of knights' moves of trade, war and the acquisition and exercise of power. De Waal's installation animates the viewer, through restructuring the relationship between making and looking and through that brings historic objects back into the centre of a living, peopled world.
Andy Goldsworthy's wall, the 'Seven Deadly Sins' collection (though not as currently displayed in London), Grayson Perry's Tomb displays; On White, and other ceramic interventions by artists and makers from Clare Twomey's 'Trophy' at the V & 'A to Philip Eglin's "Mixed Marriages' at Blackwell House in Cumbria, demonstrate very different ways of looking at the world, through clay, but each share the common ground that places looking at the heart of thinking. Each reminds us of the importance of what Bachelard termed material, as well as formal, imagination[7].
Modern museum curators have to work hard to shake free of the entangled tentacles of theoretical, legal and economic demands that so-called responsible custodianship increasingly entails in the 21st century, which can so easily relegate the act of looking to some unimportant footnote in the Museum's corporate mission statement. Without the critical viewer, museums are just graveyards of objects, where, as the collector Utz points out in Bruce Chatwin's eponymous novel 'an object in a museum case must suffer the same de-natured existence as the animal in the zoo'[8].
And yet, by bringing things into a place where looking is valued, we potentially re-nature them – offer them to one another as part of a culture we have valued enough to preserve through precise, physical symbols – be it a medieval English jug; a carved wooden Antwerp altarpiece; a fragment of Turkish embroidery; a cubist collage by Picasso or a Ghanaian gold weight in the shape of a crouching lion. The artefact may have been made to hold liquid; measure solid; encourage devotion; denote status or change perception – 'the looms of owned language smashed apart' [9] but the fact is when objects rub shoulders, in a temporary exhibition, or a permanent collection, animated by the art of looking, they take on the power to narrate different stories. As Edward Said reminds us 'the power to narrate is critical to culture, and culture is a principle source of our identity' [10] which can lend coherence and purpose to an ever more fractured experience of everyday life. When potters and curators link their knowledge, in museum spaces, this power, it seems to me, can give refreshed understanding of the deep wells of human culture and identity contained in artefacts, through time, by offering the kind of vivid, visual experiences, described above, which make active looking central to a critical, cultural life.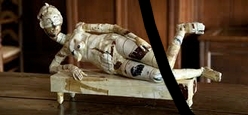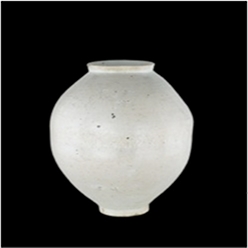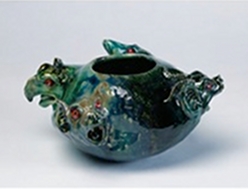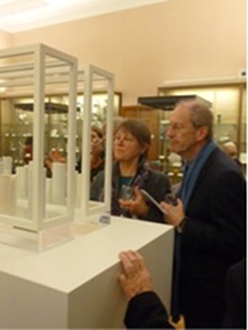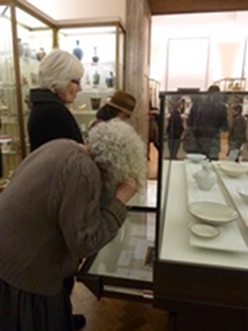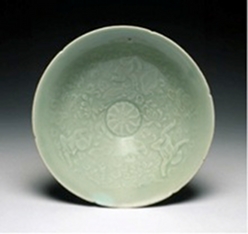 Notes
[1] Julian Spalding, The Poetic Museum (Munich: Prestel, 2002): 65.
[2] Sir Nicholas Goodison [quoted in interview with Edmund De Waal] "The Art of Craft," Art Quarterly, Spring (2013): 40.
[3] Juhani Pallasmaa, The Thinking Hand (Chichester: Wiley, 2008): 145.
[4] David Batchelor, 'Modernity and Tradition: Warhol and Andre,' in Investigating Modern Art (London: Yale University Press in association with The Open University 1996): 140.
[5] David Chipperfield, V&A Annual Design Lecture, Victoria and Albert Museum, London, 21 March, 2011.
[6] Edmund De Waal, On White. Porcelain Stories from the Fitzwilliam Museum (Cambridge: The Fitzwilliam Museum, 2013): unpag.
[7] Gaston Bachelard, Water and Dreams: An Essay on the Imagination of Matter, Edith R. Farrell trans. (Texas: Dallas Institute of Humanities & Culture, 1994).
[8] Bruce Chatwin, Utz (London: Jonathan Cape, 1998): 20.
[9] Tony Harrison, "On Not Being Milton," in Tony Harrison, Tony Harrison: Selected Poems (Penguin, 2013, 3rd edition): 113.
[10] Edward Said, Culture and Imperialism (London: Chatto & Windus,1993): Xiii.