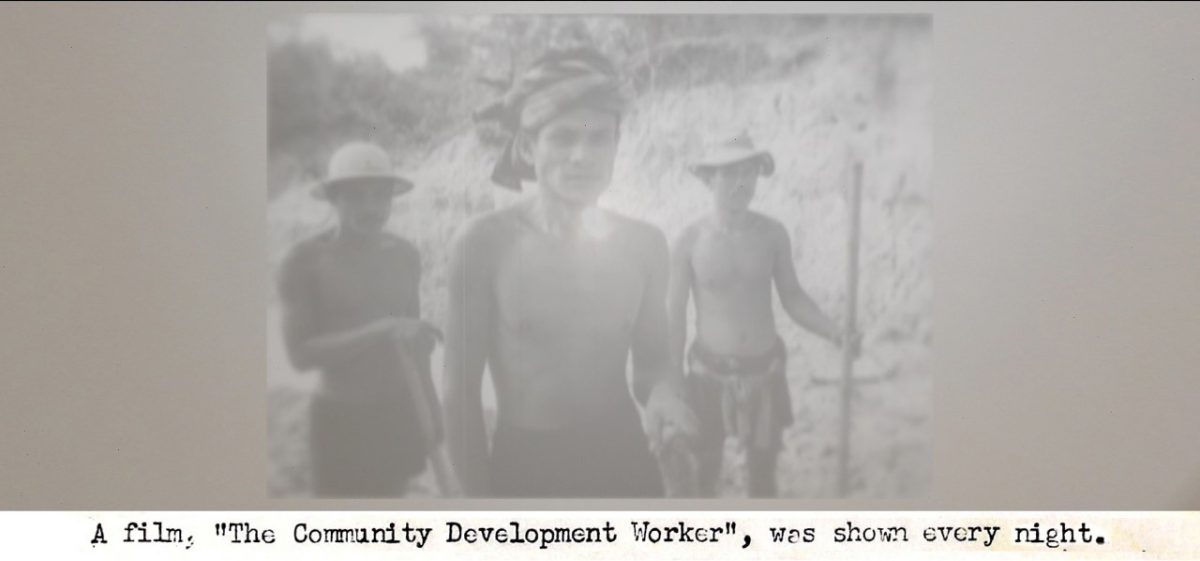 CREAM PhD researcher Ukrit Sa-nguanhai's Trip After (2022) is part of the 2023 Berlin International Film Festival. His short film was selected for the Forum Expanded strand of the Berlinale, which showcases works by filmmakers who contribute to expanding our understanding of what films can be.
Trip After is based on Ukrit's research into itinerant outdoor film screenings for propaganda purposes in northeast Thailand during the Cold War. In those decades, mobile film units sponsored by the US Information Service travelled the region to show films as part of the war against communism. Ukrit's film draws on an archive of field reports written by US officials who travelled with the film units. His experimental travelogue revisits a village which had been used as the location for shooting a US-funded propaganda film, and it re-enacts a screening of that film in that very place.
Ukrit explains how Trip After connects with his practice PhD project: "The film is part of my initial research for my project, 'Itinerant propaganda films and the rural Isan audience in the Cold War era in Thailand.' Making the film doubled up as a field research trip, allowing me to scout the locations and chat briefly with the locals. The film is also an exercise on how I can use historical archives to investigate this local history during the Cold War era, doing so through moving images. Trip After has a spontaneous nature, alongside archival research its process also involved my improvised responses to the location and the daily life events encountered during my field trip."
To accompany the screening of Trip After, the Arsenal – Institute for Film and Video Art, which programmes Berlinale's Forum Expanded strand, has made an informative exhibition page with background materials on the film's research process.
Ukrit's film was made as part of an artist cinema commissioning project by CIRCUIT Artist Moving Image Aotearoa New Zealand.